The bathroom is a crucial part of the house. Though most people ignore it, choosing the right colour for the bathroom is very important. It holds significant importance in upgrading the status of your bathroom while you renovate it. So, to make it easy, we have brought the most popular 2023 bathroom colours for you.
Whether you love contemporary, classic, glamorous or minimalist there is one perfect 2023 trendy bathroom colour according to your taste. Indulge in the article below to acknowledge the different colours for your bathroom renovation.
Bathroom Colours for all Your Bold as Well as Subtle Choices
Bathroom colour trends of 2023 denote both sides of the colour wheel. There are cool shades as well as warm shades too. You can either get the complete overhaul for your bathroom or merely choose the wall colours, tiles, cabinet colours, etc. Keep it as subtle or bold as you like. Choose any cool shade for tiles and backsplash, while a subtle warm shade for cabinets and faucets.
Rich Earth Hues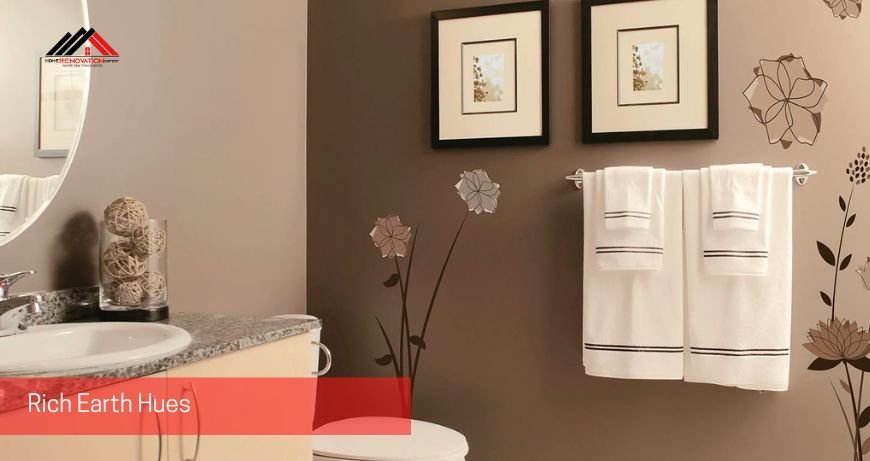 Earthy tones, such as dusky browns, sandy beiges, taupe, cream and warm ochres, are the evergreen bathroom colours for 2023. Dusky brown flooring tiles and backsplash with matte golden faucets and fixtures look subtle. Use the traditional white colour independent-stand bathtub to add more simplicity to it.
Shades of Blue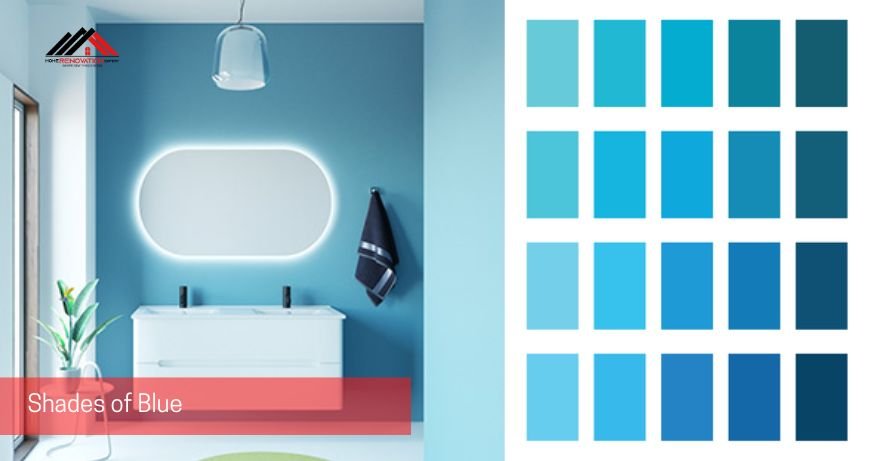 Shades of sea blue and green are another most popular of the year. If you are a beach person and like the calmness of the ocean, you can choose the seaside blue and oceanic green colour for your washroom.
You can either get the backsplash of these colours or choose the flooring or vanity of the same colour and keep the rest of them in some light shades. Furthermore, you got to use the silver and subtle fixtures with them to keep it looking proper. For a softer look, you can go for pastel hues.
Yet another blue shade that is going to be very popular in the year 2023 is the light sky blue. Get either the floorings or vanity and backsplash of the sky blue colour with dark colour fixtures such as black.
Soft Pinks
No, that doesn't mean that you have to bring in girly pink shades in your bathroom. However, light dusky pink, light peach, and mauve are going to be the upcoming popular trends in 2023.
These shades offer a softer and more elegant touch to the bathroom. Furthermore, these shades also work very well with the upcoming rose gold, brass and copper metal colours to give a perfect classical elegance to your bathroom space.
Olive Green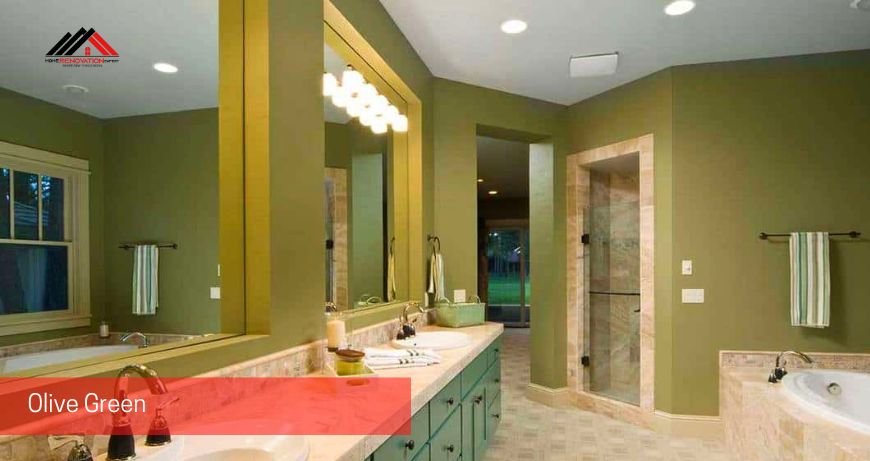 Interior designers aren't letting go of green shades any sooner. This olive green shade is the most popular green shade of the time. If you are also a fan of olive green colours, then why restrict it to clothes? Let's bring in your favourite olive green colour in your bathroom while you are doing bathroom remodelling.
You can choose a combination of olive green with light grey and white shades. Go for shiny golden handles for the vanity and golden hanging lights to get a more subtle and royal look. If you want to play uniquely, you can bring in an Olive green colour bathtub with subtle white flooring to complete the look.
Colours for Bathroom Fixtures
Bathroom fixtures with golden colour have an attractive statement look. These Golden colour bathroom accessories are playing a major role this year. So, if you plan a Bathroom renovation this year, you can go for cool-themed bathrooms with gold fixtures and hardware to add warmth to the place. You can get these polished gold fixtures of brass or stainless steel, according to your preferences.
You can go for trendy square-shaped fixtures using cylindrical shiny golden colour handles to maintain cohesiveness. Choose bold colours, such as dark maroon, dark green, etc., for cabinets and attach fixtures in the pattern mentioned above to get the perfect bold look.
Bottom Line
Choosing the colour for your bathroom completely depends on your choices and aspirations. Trying out new and bold ideas such as black and white, dark tones, and shades of sea blues is the most popular trend.
Consider creating more personalised and timeless designs to make your washroom unique at all times. Contact the best bathroom remodelling Melbourne team to get the best renovation services for your washroom.