Bathroom Renovations in
Hampton
When You Need to Create a Masterpiece Out of Your Bathroom
WELCOME TO HOME RENOVATIONS EXPERT
Superior Bathroom Renovations in Hampton, Trust the Best
For complete bathroom renovation assistance in Hampton, trust only the most experienced professionals at Home Renovation Expert. Since your bathroom is one of the most important spaces in your home, we make sure to redesign it in a manner that entails all the modern touches while keeping its functionality intact.
So do not run hither and tither when you need a quick bathroom renovations in Hampton. We provide all-inclusive services under one roof and make sure that our services are well within your means. Trust us and see the difference we make in your spaces.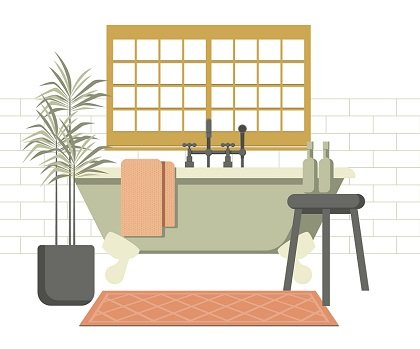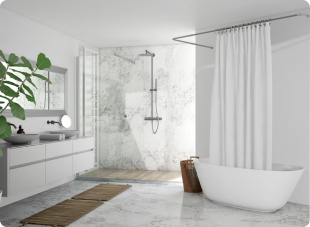 ALL-IN-ONE BATHROOM REMODELING IN HAMPTON
Let Your Bathroom Get a Breath of Fresh Air
Some people wish to install the latest bathtub in their bathrooms. Others wish to decorate it with shiny mirrors. Some others wish to install wooden closets and other helpful structures. And there are so many other demands from people that we ensure to fulfil with our services.
We provide all-in-one bathroom renovations in Hampton, including electrical fittings, tiling, plumbing, construction and a complete overhaul of bathroom spaces according to your needs. Just inform us of what suits your bathroom and we would make every effort to deliver it promptly.
Ready For The New Look For Your Bathroom?
Your dream home can be a reality. Let us help you make it happen.
STRESS FREE & TRANSPARENT SOLUTIONS
We Value Transparency in Our Services
What's work without being transparent? At Home Renovation Expert, get bathroom remodeling services in Hampton with absolute transparency in our endeavors. We keep you informed at every step of our service and make sure that you are well versed with all the costs of our services well in advance.
Plus, we promise to levy no additional or hidden costs or taxes apart from what we already agreed on in the quote. And this is the reason why are one of the leading bathroom remodelers in Melbourne. We value your trust and make sure to return it.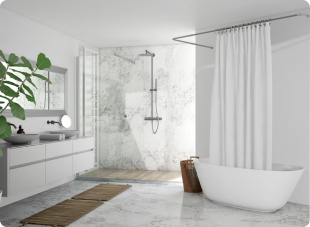 Why Contact Home Renovation Expert for Your Bathroom Renovations in Hampton?
Let's know why you should choose Home Renovation Expert over others.
Subject to demand, we can visit your home to assess your needs and provide a quote within seven working days. For new build properties where we need to quote off-plan, our quote turnaround is usually within 14 business days.
Building a new closet or expanding a media room are usually minor inconveniences. However, renovation of an entire kitchen or great room is a much bigger project and might require the family to plan a little vacation or visit to grandma's place.
An installation at an average domestic house will take approximately three days, although depending on the size and layout of the home, it could be slightly longer.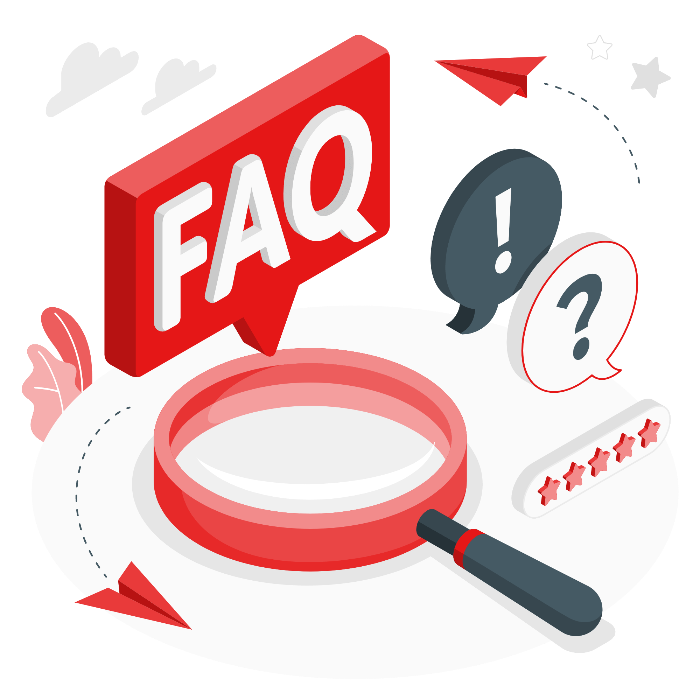 See what our clients says about us.
Home Renovation Expert is a company we would recommend to anyone interested. It was a positive experience.
They are professional and great to work with.
The quality of the work was excellent and the time taken to complete the task was appreciated.
They did a great job on my deck and kitchen remodels many years ago. We wouldn't consider using anyone else.
We considered a variety of companies. We chose them based on their overall demeanor and the way they presented themselves.
Overall, it was a great experience. They are professional and excellent at communicating with you. They kept their word.
Read the latest home improvement related updates, tips, tricks & do it your self articles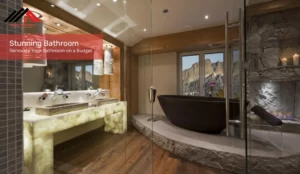 Are you tired of using a boring, outdated bathroom every...
Read More