Are you going to get a bathroom renovation job? Well, all it needs is your time, money, and a little bit of effort; right? Easier said than it's done, bathroom renovation needs much more. It starts with a will to get your bathroom renovated and ends with some finishing touches.
But what other elements are needed when remodeling your bathroom? Here we have brought an easy checklist that can help you determine the best elements that you need for a bathroom renovation. With this, you can execute the job with a perfect plan in hand.
Elements of Bathroom Remodeling:
Some of the major elements of a perfect bathroom remodeling job are as follows:
An Idea of What You Need
If you are about to get a bathroom renovation, you first need to know what you wish to get. Many people have a picture in mind about their new bathroom and they show it to the bathroom renovation experts. This is because they wish to get an exact replica of the space.
Other people plan it out on the internet, choose the color schemes and the designs themselves, and wish to get the same in their bathroom as well. Also, people may wish to get some issues resolved. These could be related to ventilation, natural lighting, floors, tiles, carpentry, plumbing, etc.
Bathroom Remodeling Plan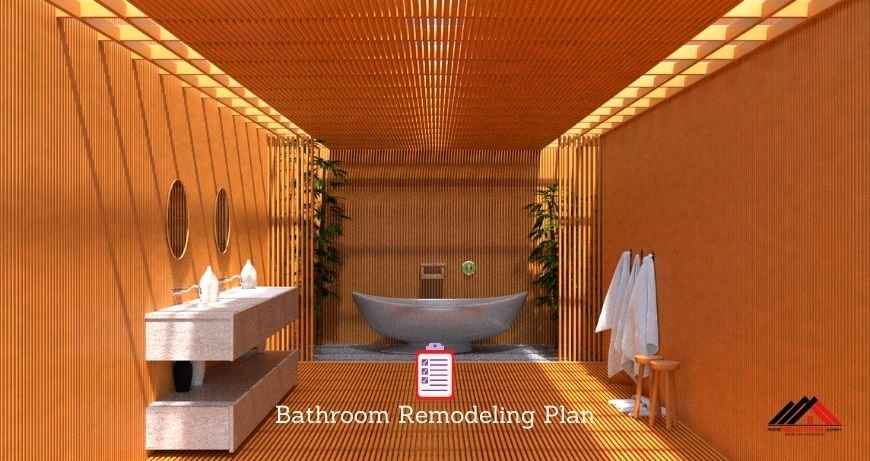 After you understand what you need while renovating your bathroom, it's time to make plans for everything. You can get the help of an expert and create a timeline of every process that is to take place. A bathroom remodeling plan even includes the budgets allocated to each of the processes and the sequence of the work that has to take place.
For instance, you might need some destructive repair due to dampness on the walls, you may need some new construction. Following this, you would plan for some tile jobs, getting new and fancy plumbing faucets, getting fancy lighting, etc. And even getting some attractive paints for the walls and the ceiling, etc.
It is important to plan all these elements out well in advance so that you do not face any issues. Also, you can already have a solution to problems that might occur.
Bathroom Renovation Budget
Did someone tell you that your bathroom renovation budget is one of the most important factors in getting a bathroom remodeling job? Well, jokes apart, you already know that getting a dream bathroom would need a dream budget as well. And you must plan out your budget well in advance, making sure you have miscellaneous and unexpected expenses planned out as well.
However, not everyone has the fortune to spend on bathroom renovation jobs. And this is where the role of the experts comes in handy. You need to contact the most experienced bathroom renovation servicemen in your region and plan out the budget with their assistance. The experts can always tell you the most important elements that need more money than the others. And hence, your budget planning would turn out to be really good.
Besides, talking to the experts can also help you cut down on the budget if you are not looking to spend a bit too much.
Also Read:
Quality Materials
No matter what form of bathroom renovation you get, there is no substitute for the highest quality materials because renovation jobs are not obtained every other week. So you need to get the finest quality materials in every aspect. And if you need assistance, the experts in bathroom remodeling are always there to assist you.
Whether you are getting plumbing faucets or fancy electrical fittings, whether you are choosing floor tiles or wall tiles, whether you are picking carpentry stuff or decorative stuff for your bathroom, you need to make sure you get an adequate quality in everything. Because in the end, it's quality that matters above everything else.
Bathroom Renovation Contractors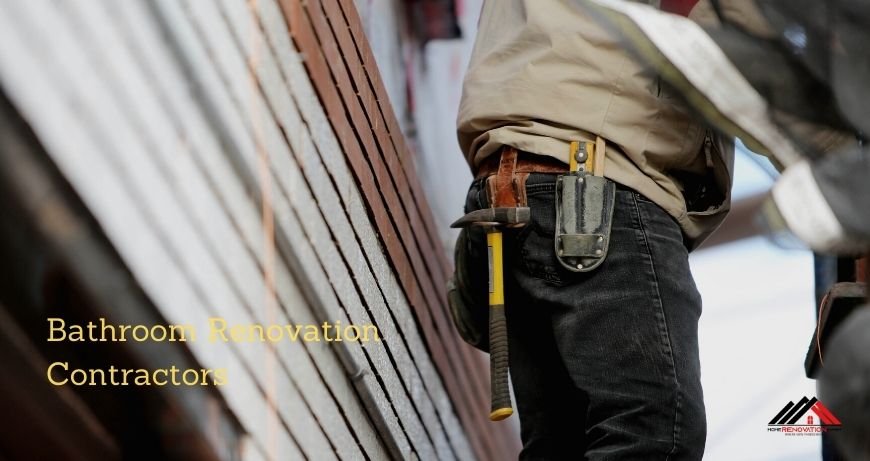 We are absolutely sure that you will never plan to do the bathroom renovation all yourself. Or, call your relatives or any cheap and inexperienced servicemen. Since you are putting in a lot of money in the aspect, you always need the most experienced bathroom renovation servicemen by your side.
As mentioned above, the expert can help you in every aspect of bathroom remodeling, be it planning or allocating the budget. Plus, professional bathroom remodeling contractors can help you get your bathroom remodeled pretty quickly. If you have a certain deadline, you can inform the contractors and get the job done within time.
So if you are looking to get a bathroom renovation service for your home or any form of commercial space, it is important to have all the above elements before you proceed. You can always make a checklist of the products and people you need in the job. And plan it out in advance so that there are no last-minute rushes affecting the plans.