Planning to sell your home or preparing to welcome many guests, remodeling a bathroom will be the perfect time to add value to your home. But you have no idea what's the average amount of space required for a toilet, how much remodeling will cost, or how to choose the right vanity?
There are so many questions, and the answers are nowhere to be found. Well! You are not alone to wonder such questions as there is so much to consider when remodeling the bathroom. Unless you are among Melbourne's bathroom renovators or a homeowner who's been through the process numerous times – the fundamentals will sound like a foreign language.
This doesn't mean you can't remodel your bathroom. If you hold sound knowledge of renovation, you can prepare yourself for what to expect and what to consider. You cannot begin with the selection of layout or tile patterns; these step-to-step tips will help you renovate the bathroom as per your preference.
Let's dig in.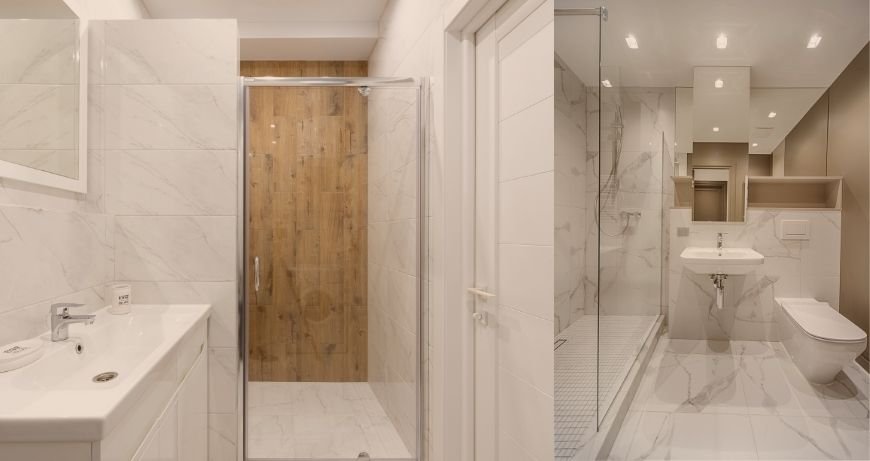 #1 Decide the place of a door, then decide the toilet place
If you will ask any bathroom designer, the first tip they will give you is the placement of the toilet. Place it in conjunction with where your door is. This is the first thing you will likely hear from them because of this simple reason. Imagine you or any guest in your home walking by will see the toilet, which isn't the most aesthetically pleasing thing to look at.
Also, there can be unpredictable situations – there are times when people forget to knock. Nobody can deal with that sinking feeling of walking in on someone in the bathroom, making it worst with the eye contact. So, if you are planning on bathroom remodeling, put the toilet in its own section with a sliding door, adding a layer of privacy.
#2 Seek out inspiration everywhere
Choosing your style beforehand will help you narrow down the choice of fittings to consider. Look around your environment, social media, and online for options like period style, classic or contemporary, small boutique, and more. Scour websites for a fabulous source of design inspiration.
You can simply type some words, like bathroom renovation Melbourne or the place you live on the internet; you will get a list of things to pin down. For your convenience, explore the platform Pinterest, Instagram, and Facebook for creative ideas. Communicate with friends, seek their idea of the bathroom, learn from their mistakes, discover the challenges they faced.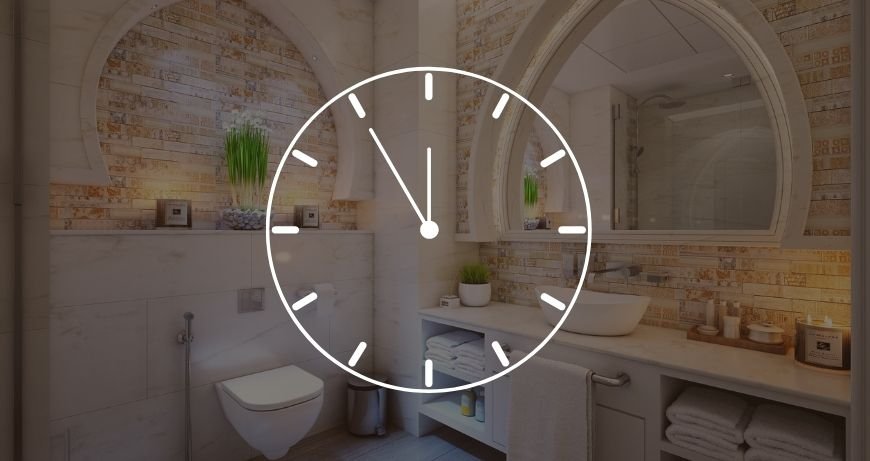 #3 Set a deadline
Once you are clear with what you want – a clear vision of your bathroom; set up a deadline for the complete makeover. You must hold a clear agenda or purpose of remodeling whether you will have guests over or a foreign exchange student shifting soon. A deadline or timeframe is necessary for you; it will stimulate motivation, help you keep track of work, and prepare you to be alert.
There are some other key points to remember when setting up a deadline; don't give too much time a few days or 2-4 weeks for the project is enough. Plan some extra days for unforeseen circumstances that might occur and delay your complete remodeling.
#4 Be clear with the budget
Finance is the basis for every new change, innovation, and renovation. Even small bathroom renovations need a budget to accomplish. There are things you need to take care of with the budget – paying the labor (if hiring bathroom renovators Melbourne), materials, permits, and surprise expenses. It is suggested to keep aside some extra money in case your remodeling has some unexpected expenses, like mold, faulty wiring, broken pipes, cracked tiles, etc.
Remember if you complete the project in the set budget then you have some extra cash to use and add more for decorations like towels, bath soaps, cabinets, or anything that fits in that extra bucks. An additional note to keep in mind is that for a large bathroom, create a large security net of funds.
#5 Seek out experts for remodeling
There's nothing better than professional handling the things they hold expertise in. For bathroom renovations in Melbourne, there are plenty of contractors to connect with, which will save you both time and money. Until, and unless you don't have extra time to manage things, don't increase your burden.
Home Renovation Expert will make your work easy and efficient. Leaving things in experts' hands will bring you eye-catching and soothing results.
Bonus Tips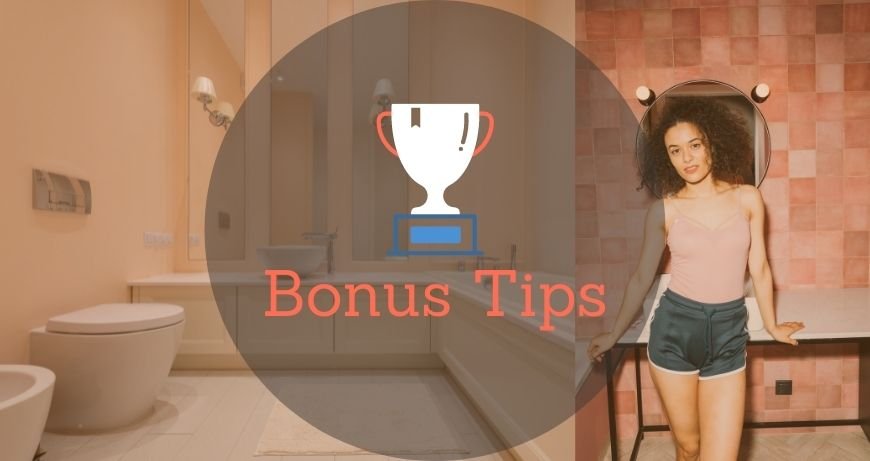 Look for added value
Whenever you are adding new things to the home, you are simply adding value to it, so it is suggested to create a full or three-quarter bath. It will give you a better return on investment while increasing the resale value by 20%.
What's the agenda?
These questions are basic that you must answer. Before doing anything, think about the space you want, remove all the constraints, space, and money. For whom you are remodeling and what the function should be; all these questions will give you clear agenda of what you want.
How refined is the plan?
After carefully questioning yourself, planning out, seeking out layout, connecting with experts, and setting up a deadline, refine your plan. Go through it completely step-by-step, gather photos you like, prepare the style, color, or materials in that space. And now you are all set to begin.
Looking for bathroom renovators Melbourne?
If anywhere around you find yourself stuck and feeling the burden of remodeling is disturbing you, connect with Melbourne's bathroom renovators to give you a new bathroom. It's never too late to connect with experts at any point of the step; you can interact with the best contractors to give you the best advice and on-time delivery. So, remodel your bathroom with ease.