It's 2023 and smart homes are a trend.
Every corner of your home could turn smarter and even your kitchen. In fact, smart kitchens are attracting homeowners and they are ready to spend on modern kitchen renovation trends.
Are you ready to make your kitchen much better, more convenient by harnessing the power of technology? You can get some smart kitchen appliances which are extremely easy to use and save a lot of electricity as well.
And the coolest thing about them is that you can operate them without even touching them for once.
That's right! Most smart appliances can be operated with the help of voice commands and they offer you regular updates on what you could do to get better outcomes.
Here, let's check out some of the coolest appliances and gadgets that have already attracted modern homeowners in 2023:
Best Smart Kitchen Appliances
Smart Microwaves and Oven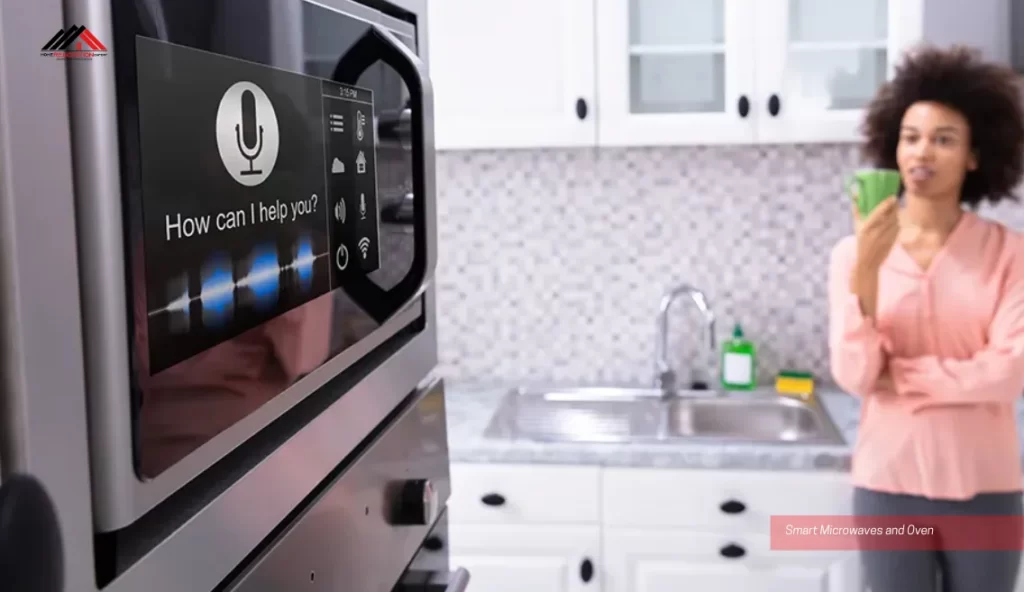 Cooking in the kitchen has definitely turned smarter with smart microwaves and ovens.
These smart products serve the same purpose but are equipped with features such as Wi-Fi connectivity, voice control, in-built timers, pre-programmed cooking settings and emergency alarm features.
So the next time you need to cook something in your oven, just place the pan inside and offer instructions through your voice. Besides, you can set the oven through your smartphone as well and check the progress of the cooking by lying on a couch in your living room.
In fact, if you already have something like coffee in the microwave and wish to heat it, you just need to activate the microwave for the desired time period through voice instructions or your smartphone from any part of your home.
You can even connect your smart microwaves to a smart speaker such as Amazon Echo Dot or Google Home device and offer voice instructions to Alexa or Google Assistant to operate your smart microwave.
But remember! You need to take out your food and consume it all yourself. LOL.
Smart Refrigerators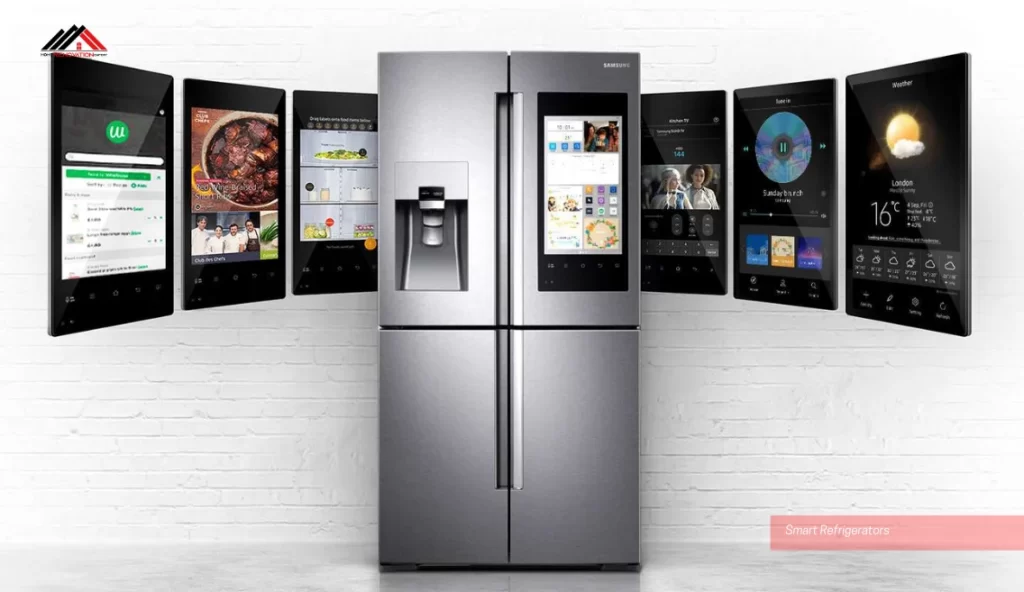 How smart do you think your refrigerators can be?
While modern refrigerators have brought some really interesting features, the newest products in the segment are even smarter.
You can now get smart refrigerators that contain features such as Wi-Fi connectivity, voice command, smart displays, temperature control features and other exciting elements.
So now, your refrigerators can help you keep track of your food inventory, offer alarms when the food products are about to expire, and even assist in ordering groceries for your home.
Not just this, you can use the smart displays on the appliance to sync your family calendar and share photos and notes. Besides, you can watch your favourite shows on various platforms, listen to your favourite music, view camera footage around your home, tune in to the radio and connect the other smart home appliances.
So your smart refrigerator has now turned into one of the smartest home appliances and can bring a world of entertainment right to your kitchen.
Smart Dishwashers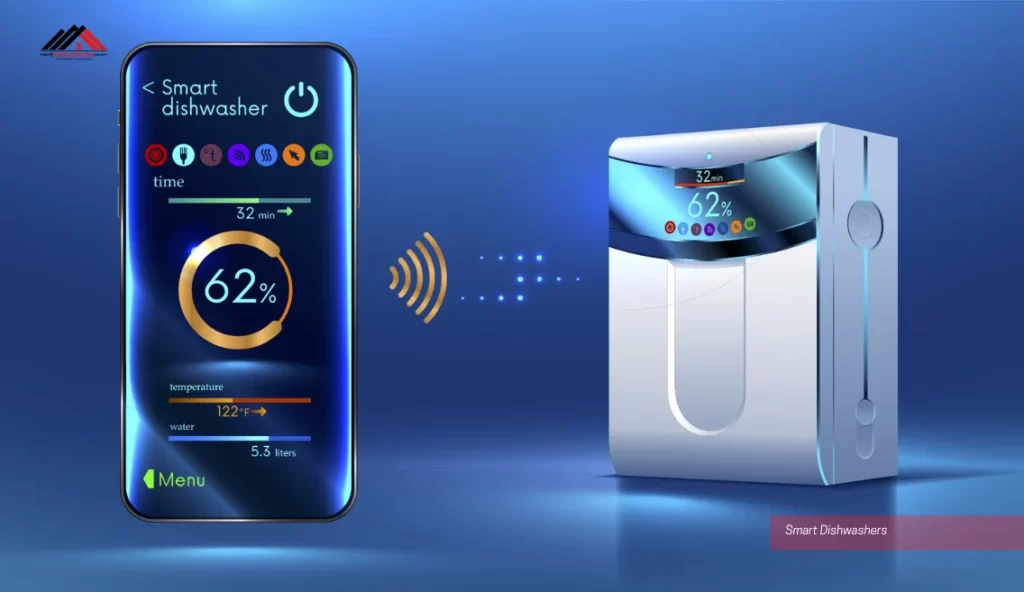 While dishwashers were already extremely convenient in the past, they have now turned smarter. You can get smart dishwashers which have automated operations with the help of instructions offered through your smartphone or voice.
Smart dishwashers contain efficient dishwashing cycles that can help you save both water and energy in the operations, while they save your time.
You can adjust the cycle length and select the type of dishes you are washing for tailored outcomes.
Through this, you get cleaner dishes with less energy used and still save more water than normal dishwashers or hand washing.
No doubt, smart dishwashers are a futuristic technology and can ensure smart operations in your kitchen.
Smart Multicooker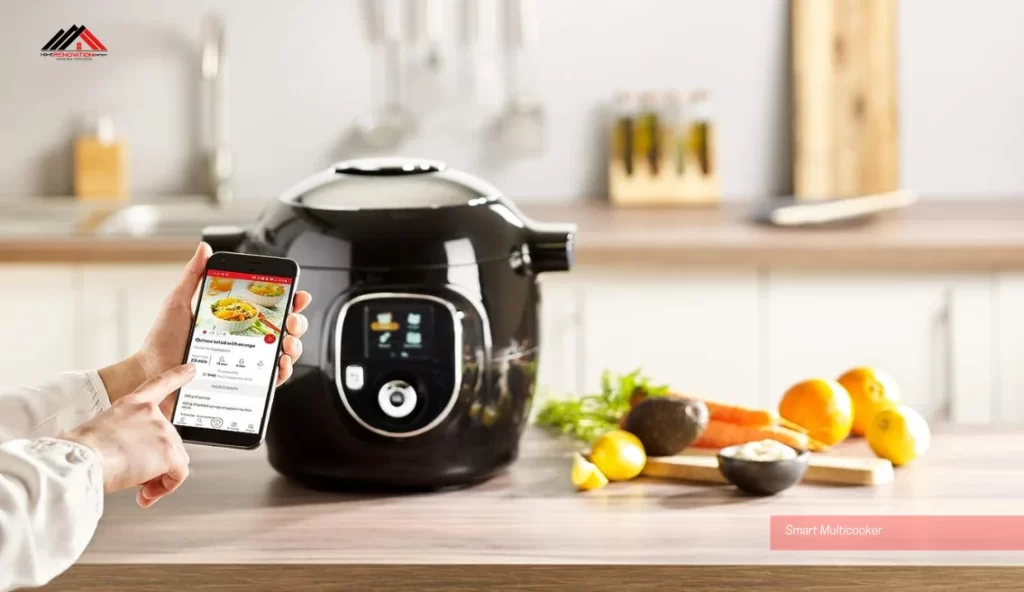 What if you could manage all kinds of cooking such as pressure cooking, frying, steaming, slow cooking, sauteing and grilling with just a single appliance?
This is absolutely possible when you get a smart multicooker that is Wi-Fi-enabled. Smart multi-cookers redefine your cooking experience by offering a wide range of culinary functions with the help of a single device.
This equipment can be operated through a smartphone application and you can control the time and temperature of the cooking from anywhere in your home.
Smart Coffee Maker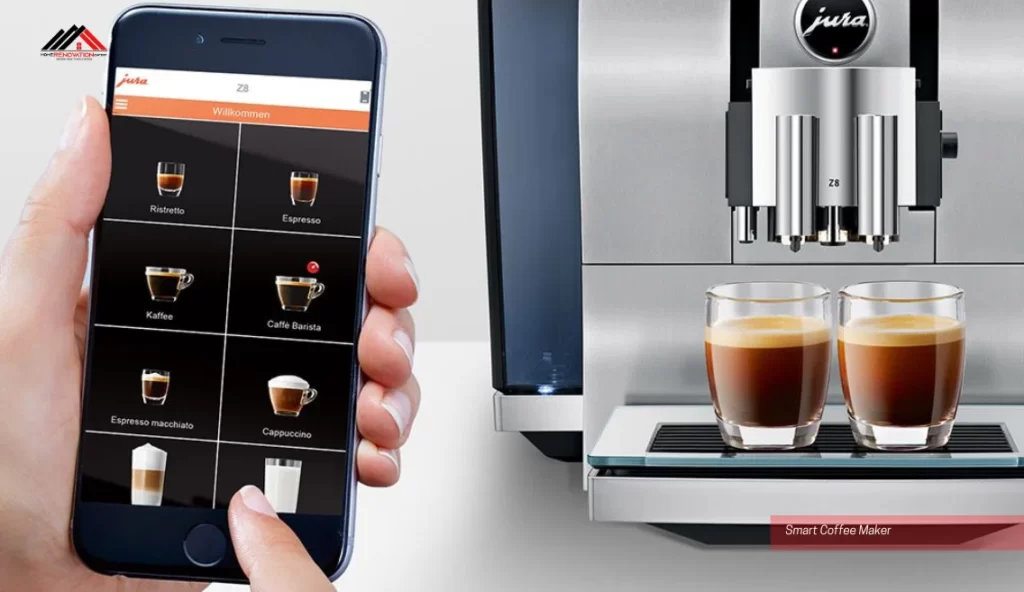 Do you wish to make your morning and evening coffee smarter?
You can go for smart coffee makers that can help you prepare fresh coffee with just the touch of a button and they can be programmed to prepare coffee automatically at specific time periods.
Most of these smart coffee makers have features such as Wi-Fi connectivity, smartphone connectivity and voice control etc.
Smart Airfryers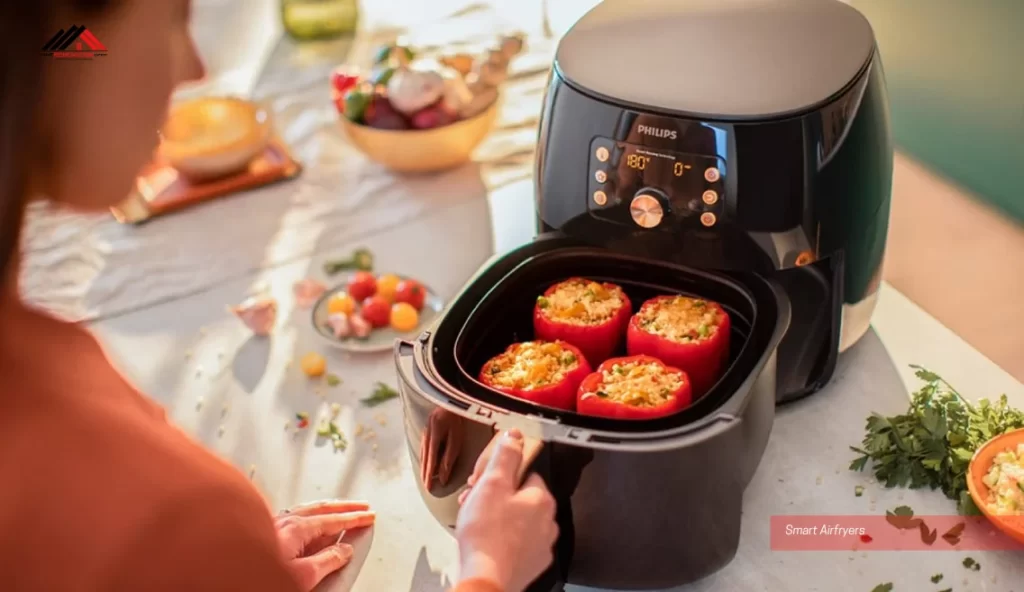 Air fryers are already a product of innovation and now they have turned smarter as well. They can be used to cook healthy and crispy food with just a hint of oil and when you get the smart equipment, they can be controlled through your voice or mobile applications.
Smart air fryers have features such as pre-programmed cooking settings and automatic timers etc.
Smart Speakers and Displays
Modern kitchen designs need modern ideas and you can do it at a very low cost. Smart speakers and displays are smart products that can be controlled through your voice and could be used to get various recipes, cooking processes, and information on products, and can be used to order your groceries as well.
You can keep a smart display such as Amazon Echo Show in your kitchen and view cook-along shows to cook the most delicious dishes in association with the best chefs in the world.
So these are some of the smartest kitchen appliances for modern homes and if you are about to get a kitchen renovation, make sure you include them in your home too.
But before you do so, you need to consult the kitchen renovation contractors and get renovation layout ideas to keep them securely in the space. Also, while following modern kitchen designs and ideas, do not forget the basics of space and safety in your kitchen. Which of the above smart kitchen appliances would you consider for your home in 2023?