Oh, sweet bathroom!
"You take away all my stress and offer me the most rejuvenating experience ever, every time I visit you. Away from my bed, you are the one place in my home where I feel completely relaxed."
Do you ever talk to your bathroom like that? Do you consider your bathroom one of the most relaxing places in your home? Well, when a splash of water touches your body, you ought to forget all your worries.
However, people's preferences for relaxation in the bathroom vary from homeowner to homeowner. While some of them get pleasure in a rain-like experience when they stand in the shower, others wish to get a pool-like experience in their bathtub.
So which one of these elements should be a part of your bathroom renovation checklist when you get the space remodelled the next time?
Let's check out the major pros and cons of both showers and bathtubs to get a better idea about what suits your bathroom the most:
Showers vs Bathtubs: Major Pros and Cons
Showers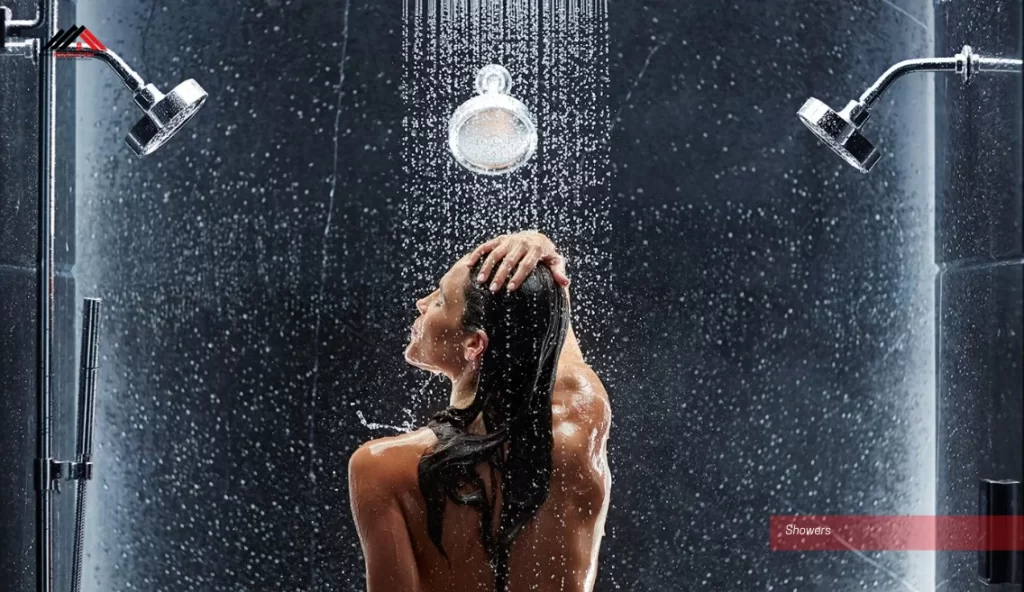 Showers are a common part of homes across the globe and offer a great experience at a really low cost. However, they come with their own pros and cons and here's what you need to know about them:
Pros of Showers:
Showers use less water than bathtubs. In fact, even 20 minutes of continuous shower at regular water speed would use less water than a single session in a bathtub.
They take up less floor space and can be more convenient. You can customise the shape and size of your shower to fit any kind of bathroom.
You need less energy from water heaters to get a hot shower in winter.
You can get various kinds of shower experiences such as distinct kinds of showerheads, and spa-like features and get door-less designs in your shower.
They are easy to clean and maintain.
Showers are easily accessible to people who have disabilities or those who have mobility issues.
Cons of Showers:
Showers are more expensive in their construction than bathtubs. If you are looking for bathroom renovation ideas on a budget, you can do better with bathtubs.
Showers need regular cleaning so that there is no mineral buildup on the walls and the shower curtains have to be replaced regularly.
They are difficult to use for children or those who wish to bathe their pets.
Leaks in showers are harder to fix. Shower leaks can be difficult to detect and repair, especially if they are hidden behind walls or tiles
Showers create more humidity in your bathroom. So if your bathroom does not have enough ventilation, showers can create issues.
Bathtubs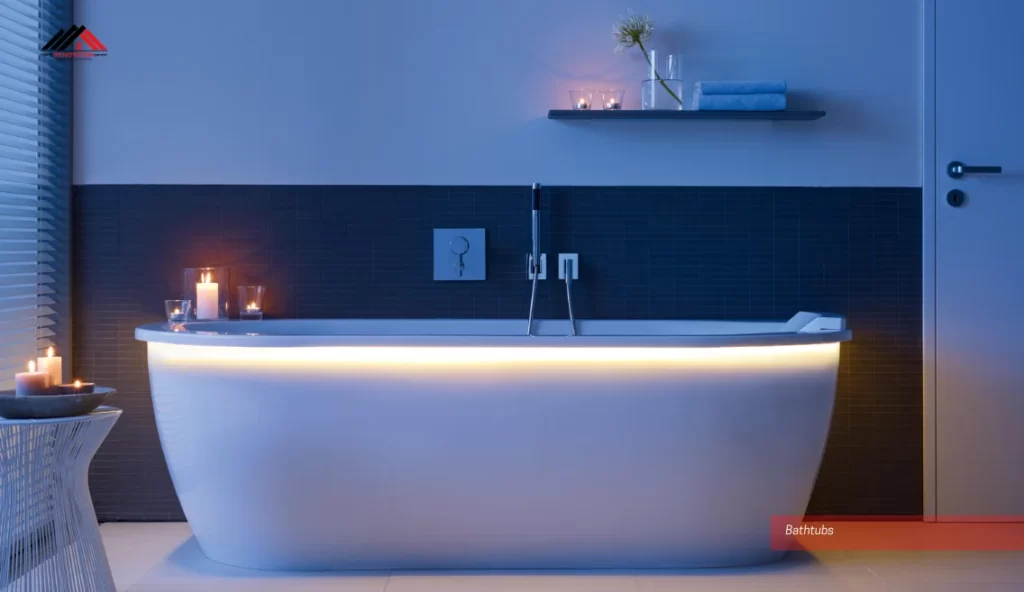 Bathtubs were considered a part of luxury bathroom designs but have slowly emerged to be a part of regular bathrooms.
Here are some pros and cons of bathtubs that you must know if you are about to get one of these in your bathroom:
Pros of Bathtubs:
Bathtubs are an excellent thing for relaxation. You just need to lie down and relax, doing almost nothing to clean yourself.
Bathtubs offer a luxurious look to the bathroom and can be obtained in a variety of shapes and sizes according to the area in your bathroom.
They are really good for bathing small children and pets. Besides, you can use them to wash your precious glassware, delicate clothes and several other products.
Bathtubs come with a lot of features such as whirlpools and jets.
You can get more space to bathe in a bathtub than in a shower.
Cons of Bathtubs:
Bathtubs need more floor space than showers. If you are getting your small bathroom renovated, getting a bathtub may need some extra space provision.
They require a lot of water in a single session. It has been found that deeper soaking bathtubs may use as much as 100 gallons of water which is more than thrice as much as used in a shower.
Heating the water in a bathtub may need more energy.
Bathtubs take a significant amount of time to fill, so you may need to wait longer before taking a bath.
Bathtubs can be difficult to get in and get out of. In fact, people with mobility issues in their bodies or some disability may not be able to use them.
They can be difficult to clean and maintain.
So these are some of the major pros and cons of showers and bathtubs that you must know before going for any of them during your bathroom renovation job. 
But which one of these is more suitable for you? Here are some factors that you need to keep in mind before choosing bathtubs or showers, or both in your bathroom:
Size & Space in Your Bathroom
The size and space in your bathroom can be a determining factor in considering a bathtub or a shower. If you have less space in your bathroom, you can go for showers and if you have enough room to house a bathtub, you can surely go for it.
If space permits, you also have the option of installing both a shower and a bathtub.
Your Budget
Your budget can also be a determining factor in choosing any one of these. And you would have already read that getting a bathtub is usually more affordable than getting a shower.
Talking about bathroom renovation in Melbourne, the cost of bathtubs could be as low as $200 and may go as high as even $2,000 or more based on the material of the bathtub. Against this, installing a shower in your bathroom in Melbourne may take around $1500 for starters and could be as high as $6500 according to your requirements.
Water Usage
Water usage is extremely high in bathtubs in comparison to showers. So if you wish to save on your water bills and use less water while bathing, you can go for showers.
However, if you wish to get a splash of luxury, bathtubs will surely serve your purpose.
People Using the Bathroom
Showers are extremely convenient for homeowners who have senior citizens at home, people with mobility issues or those with disabilities. Against this, bathtubs are useful for homeowners who have small children or pets to bathe.
Bath Time
If you need to take a quick bath, showers are really good for you. However, taking a bath in a bathtub will actually take a lot of time. So if you wish to have a quick bathing session, go for showers and if you have adequate time, bathtubs will offer a great experience.
So this shower vs bathtub debate could be easily settled if you consider the above factors while you get a bathroom remodelling job. Which one of these is more suitable for your bathroom?