Mistakes are a part of life but should not be a part of a renovation job. Especially, when you are investing your hard-earned bucks into it. When you are about to get your bathroom renovated, you are up to it with a plan in hand.
However, when you fail to adhere to the plan, there could be some mistakes that might prove more than costly later. So here is a list of some of the most common, modern bathroom renovation mistakes that you need to avoid:
Cluttering the Bathroom
When it comes to a good bathroom, they say "less is more", and you need to obey this. While you get a bathroom renovation service, you need to ensure that your bathroom has enough space and you do not clutter it with huge objects.
If you need to have a good bathtub or fancy furniture in the bath, consult the renovation experts and act on their advice. Having a bathroom with no moving room offers a terrible impression.
No Ventilation and Natural Light
Modern bathroom design or a classic one, having good ventilation is one of the basics that you cannot miss out on. If there is no provision to get natural ventilation, you can use some of those modern devices that are just meant for the process. However, no ventilation means a lifeless bathroom and is actually a terrible experience for any user.
Similarly, if you could get a provision for natural light, it should be included in your bathroom. This will help you save a bit on your electricity bill during the daylight hours.
Extremely Bright Bathroom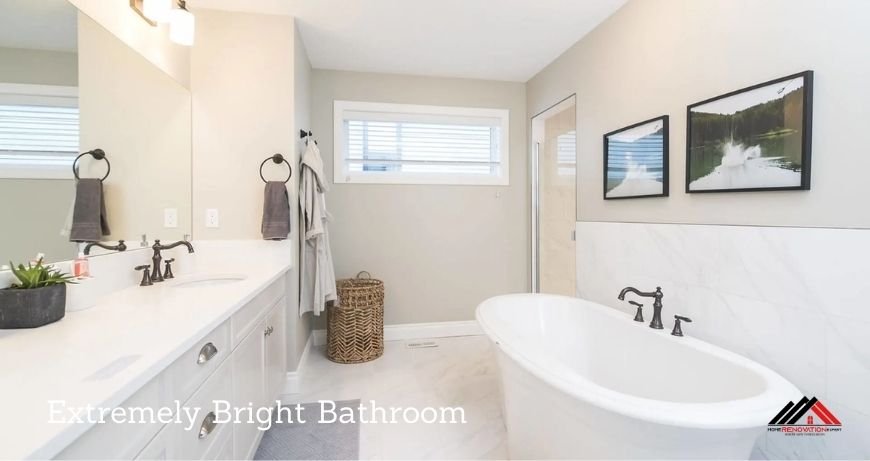 Most people complain about low lights in the bathroom, right? Well, in such a case, having an overly bright bathroom could be a surprise for many. However, this is something that you should avoid in your bathroom.
Have only as much bathroom lighting as is needed for proper functioning. And you can put a few optional lights at places where extra brightness is needed at times.
Making the entire area extremely bright will not only increase your electric bills but also offer a bad experience to the users.
Going Way Over Your Budget
When you opt for bathroom remodeling, you generally have a certain budget in mind. In fact, many people keep something extra in terms of budget to meet the undue expenses that might occur during the process.
However, if you are not keeping your bathroom renovation budget in mind while renovating your bathroom and spending money lavishly on undue items, you might face a lot of issues later.
To avoid such issues, it is important to stick to your budget. Besides, you can consult the bathroom renovation experts to assist you in the process.
Not Having Enough Storage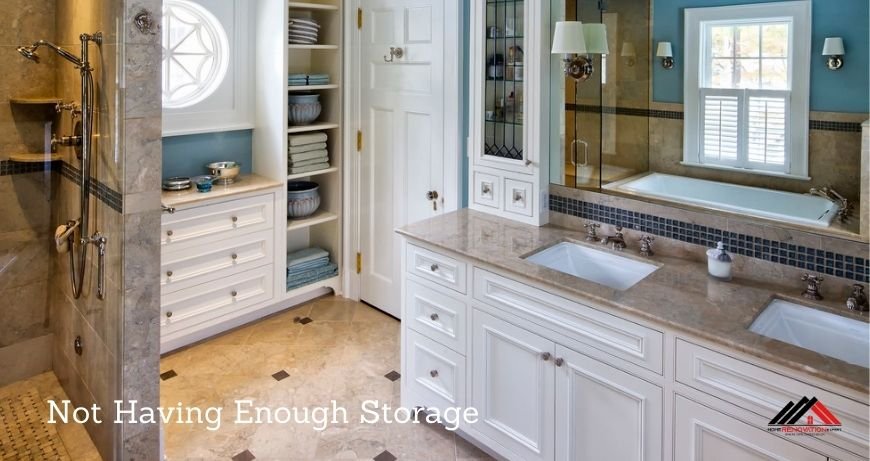 Now, this is something that you may consider extremely modern, but it is important to consider. Every bathroom these days needs some storage space and you can have it in different forms. Many people look to go for durable stone closets that are custom-made according to the space.
However, wooden closets, drawers, and storage spaces are among the favorites of the people. They offer a simple, rustic appearance that enhances the overall aura of the bathroom.
However, not having storage spaces or not having enough storage spaces is certainly a mistake you need to avoid.
Overdoing the Decor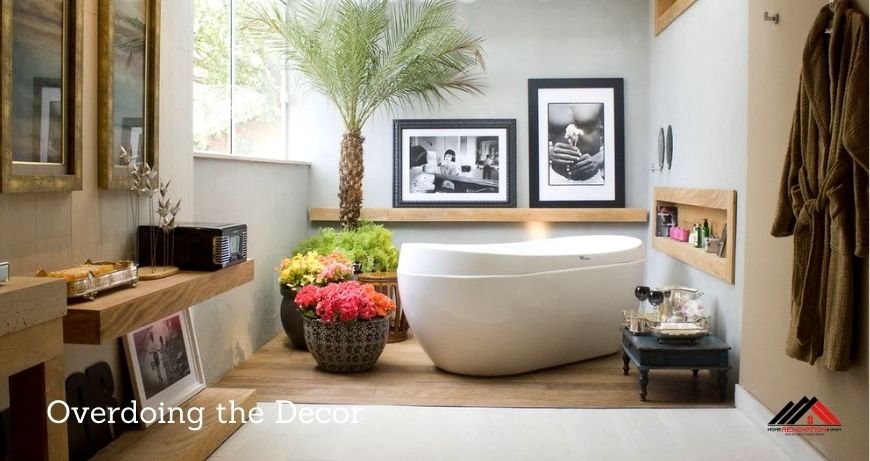 Decorating your bathroom is important but decorating your bathroom a bit too much is a sin. For instance, having a few artworks on the walls offers a good impression. But if your bathroom walls are completely covered with unreasonable paintings or wall-hangings in an uneven manner, this is a big mistake.
You need to make sure that your bathroom walls and floors and ceiling are not covered by unwanted products. And try to keep the decor as minimum as possible. Less, but reasonable products offer a better impression.
Also Read
Not Opting for Renovation in Time
Sometimes, getting a bathroom renovation is not a choice, it's an utter requirement. When you see leaking faucets in your bathroom, loose electrical connections, dilapidated tiles, worn-out floors, carpentry issues, ventilation issues and dampness on walls, etc. it's high time to get a bathroom renovation.
And in such a condition, delaying a bathroom renovation can lead to more issues. So if you see any such issues in your bathroom, call the Renovation experts and get the troubles resolved before they turn bigger.
Not Consulting the Experts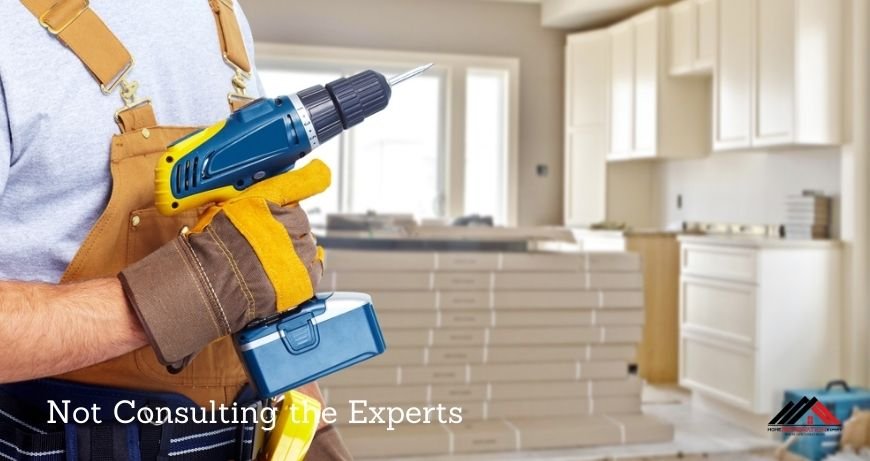 Generally, people get quotes from a few bathroom renovation contractors before handing over the job to one. However, if you are trusting the cheapest renovation service without looking at their experience, you could be in trouble.
So always look at all the aspects before consulting the bathroom renovation servicemen. And hand over the contract to only the most experienced professionals.
These are some of the modern bathroom renovation mistakes that you should avoid at all costs. What's your view on these?