While remodelling a house needs the expertise of professionals, making small changes in your home is definitely within the means of the homeowners. If you want to make some minor changes in your home and do it all yourself, you have plenty of tools and technologies at your disposal.
In fact, DIY home projects are becoming common these days and even the world of DIY home improvement is evolving rapidly. You have newer, far better tools and gadgets than the conventional ones, which make home improvement projects easier, quicker and more precise.
So, here we have brought for you some really interesting home improvement tools and instruments that can help you get the best outcomes in projects you undertake.
Best DIY Home Improvement Tools
Impact Drills and Drivers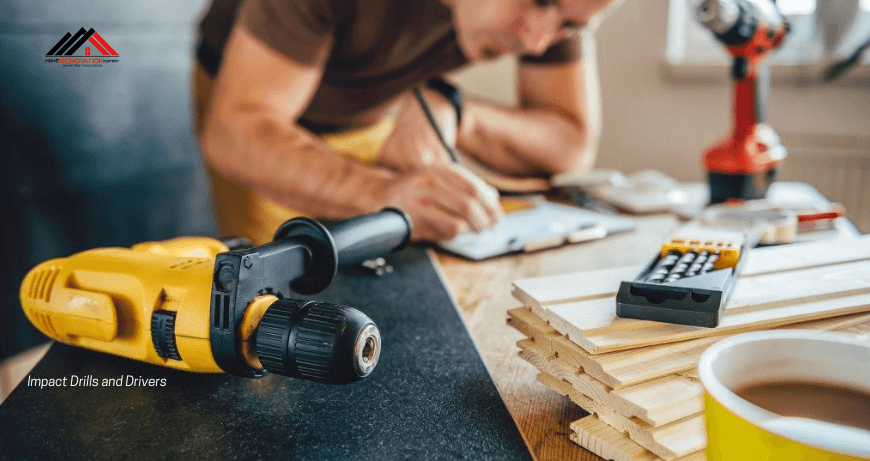 Power drills are a common tool used by homeowners in improving their homes. However, if you wish to get more power in your drills, you can go for impact drills and drivers that offer high torque and sudden rotational force. As a result, driving screws even in the toughest materials such as masonry and concrete is extremely easy.
Besides, another advantage of impact drivers is that they are least likely to strip the screws against the traditional power drills. These impact drills are very commonly available online and are pretty easy to operate.
Laser Levels
It's important that your DIY projects are absolutely on level and plumb according to the plans. For better assistance, you can go for laser levels which is a kind of tool with a light beam. You can use this light beam to measure distances and even mark out lines.
These laser levels are extremely useful for jobs such as hanging pictures, installation of shelves, building furniture and even building light masonry structures. You can get these home improvement tools from any convenient online or offline store.
Drywall Saws
Do you need assistance in cutting drywalls? Forget those age-old hacksaws and go for drywall saws that are designed especially to cut the drywalls. They have an extremely thin blade which is designed to cut even the corners and curves pretty easily.
These drywall saws are relatively inexpensive and are designed to foster the operations of DIY home projects within a certain budget.
Cordless Tools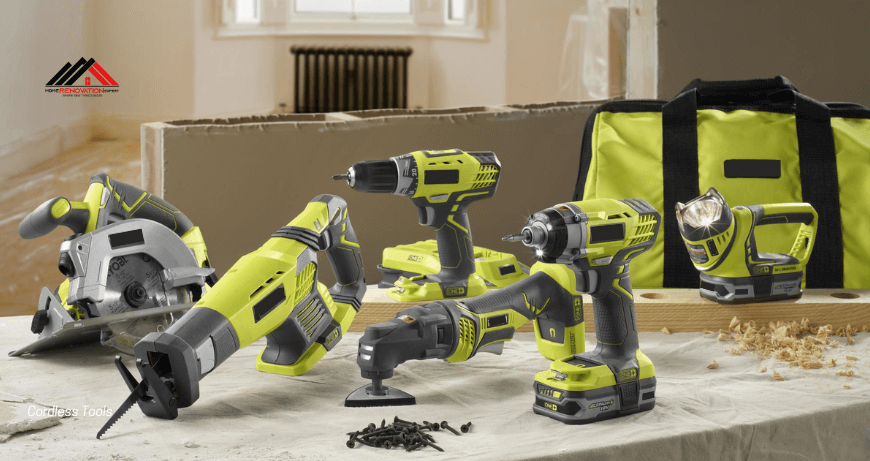 Improving even the smallest corner of your home is easier when you can carry your home improvement tools easily, without needing any power plugs to insert the cords.
Cordless tools are a great option to get the job done without worrying about power and cords. You can go for cordless drills, screwdrivers, circular saws, reciprocating saws and other tools which are powered by batteries and are extremely portable. They are easy to use and are now getting more powerful so that you can use them easily for even the most demanding home improvement projects.
Smart Tools
How would you feel if you can connect your tools and equipment to your smartphones or tablets and get home renovation tips as well? When homeowners get smarter, even the tools and equipment they use get smarter as well.
You can get these smart tools and follow the attached instructions to connect them to your device via Bluetooth or the Internet. Following this, you can use the tools and track the progress of your work, get home renovation tips, and real-time feedback and also track when you need to order the spare parts online.
Smart tools are a new concept, but they are gaining popularity with time. You may soon get digital tools with the power of Artificial Intelligence and they would offer you a better insight into interior design ideas.

These are some of the latest and trending DIY tools and gadgets that can be used to improve your home easily by making small changes all by yourself. With the advancement in technology, you can get many more such interesting tools which can help you tackle small issues in your home easily, without needing any assistance from home renovation experts.
Besides the ones above, here are some other interesting DIY products that can make your home improvement jobs easier:
Smartphone Apps to Match Paint Colours:
How often does it happen that you get paints in slightly different shades for your walls or other products? You need not worry about this because now you can use smartphone apps to scan a paint chip or colours on the walls of your home and get a perfect match for them.
This can help you save time and money on your projects.
Virtual Design Tools:
If you wish to design your DIY home improvement project in 3D before starting work, you can do this easily with the help of virtual design tools. This is a great way to get an idea about the finished product before you start working and follow the interior design ideas provided by these tools to get the most favourable layouts.
Smart Home Automation Products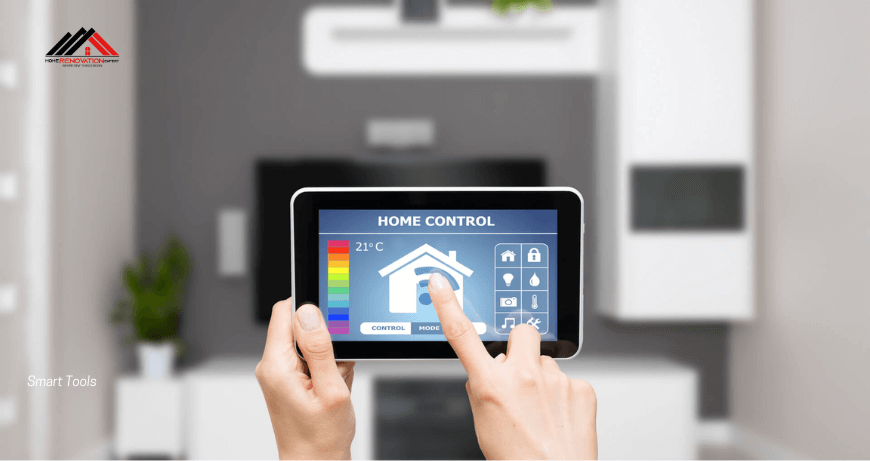 You would have already heard about smart products that work through voice instructions or smartphone apps and can control the lights, thermostats and other devices in your home. These products can be used to automate the home improvement job and save energy as well.
These are some of the innovative tools and products that can make your home improvement easier. Make sure you go through the important instructions about using them before you step up to actually use them to improve your home.
And above all, it is important to make sure you use the most appropriate tools and techniques to get the best results. Consider the type of project you are undertaking and choose your tools accordingly. For instance, woodwork needs tools which are very different from paintwork tools.
Besides, make sure you have a budget in mind before getting the tools. DIY tools and gadgets can cost between a few hundred bucks to a few thousand. Make sure you do not overspend on them. Also, read the user reviews and watch videos about these tools before you get them. This will help you in staying away from bad quality products.
While DIY home improvement is getting popular, more and more tools and equipment have arrived to assist homeowners. What DIY project are you taking up next in your home?