Bored of your old bathroom tiles and limited space? Scrolling down the social media for new space and lust-worthy bathrooms? Then you are in the right place!
Planning a complete bathroom renovation or looking for Melbourne's bathroom renovators but not sure how to plan it out, where to begin, or how to choose the right place. Think of it like any other project you did in your classroom; an assignment that requires pre-planning, research, and lots of bathroom ideas.
As most of the time is spent at home, it's important to revamp the places, including the bathroom, which is purely practical, relaxing, and pampering to mind.
So, let's begin.
Plan It Out for a Stunning Result
Planning the first stage of renovations; the installation of a new bathroom is a serious undertaking and can be deceptively tricky. You will need an array of fittings and technical skills often for a limited and compact space.
This specified reason will serve the base for you; careful planning will save you extra costs and mistakes.
Go through the simple step-to-step guide provided by Home Renovation Expert for a joy that you can enjoy for years.
Understand Your Bathroom Needs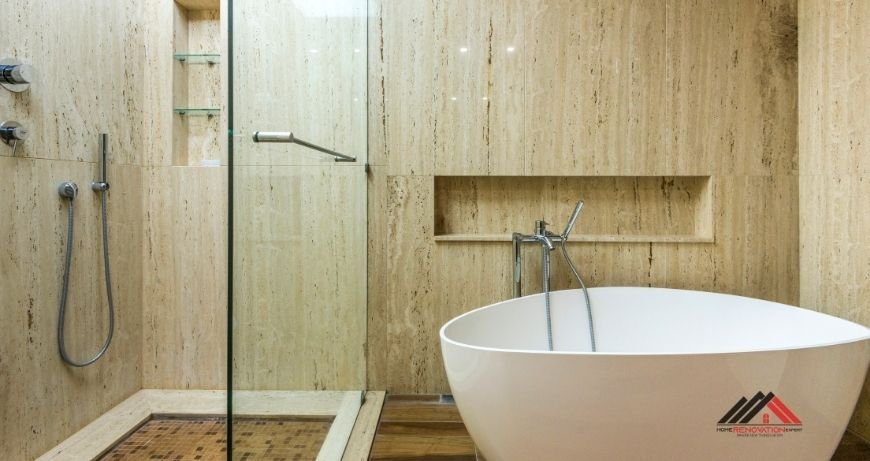 The revamping should start with, what you want, how you want to utilize the space, and who is going to use it?
However, you can connect with Home Renovation Expert from the very beginning to save time and money. Decide the purpose of the bathroom; is it for two people, family, or guests.
The specification and needs differ with the purpose, you have to ask yourself what sort of space you hope to achieve. Are you looking for heaven to escape, or relaxing-spa style space – this will affect the fixtures, fittings, and color scheme of your bathroom.
Measure Your Space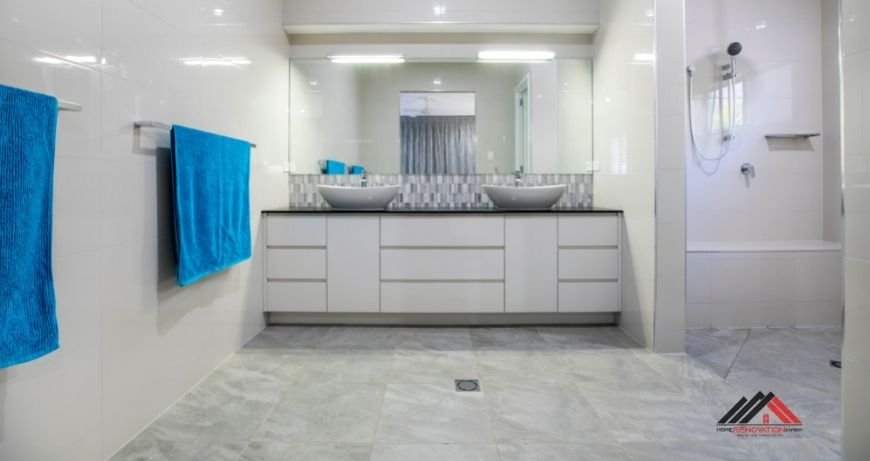 Scaling the bathroom is the best place to start with planning. Carefully and accurately measure the dimensions of the bathroom, including windows, chimney breasts, doors, and all those features that will affect the design.
Think of all possible requirements, keep on rearranging the elements until you find the layout that works best for you.
Try to incorporate all the elements that will work with more than one person in there at the same time.
Be Realistic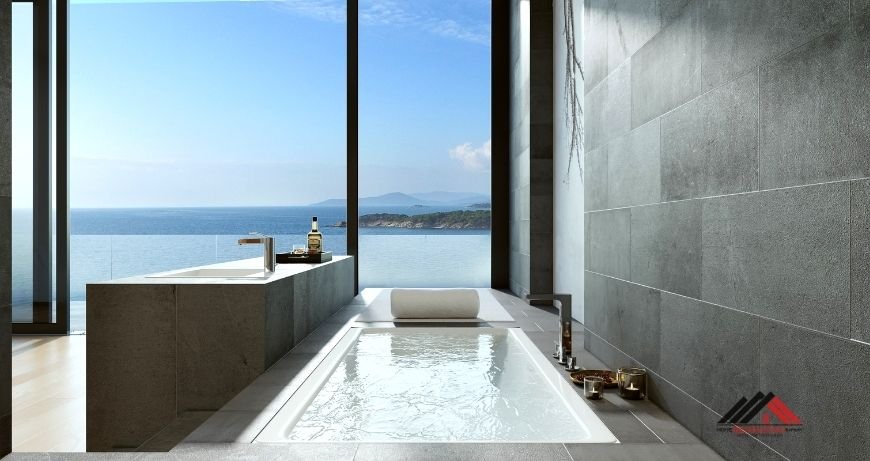 Luxury is added with the space; too much luxury and limited space will destroy the idea of the bathroom. A minimalistic approach in a large bathroom will look odd too.
So, be mindful and realistic when arranging your bathroom layout. If the bathroom is on the small side, utilize over-the-bath showers, sliding doors, towel warmers to maximize the space.
Research properly for the products that will help you make the most of your square meterage.
Take a hint from the experts of bathroom renovations Melbourne for smaller space maximize the visible area of the floor, use a free-standing bath on feet or a plinth.
Choose the Experts for Guidance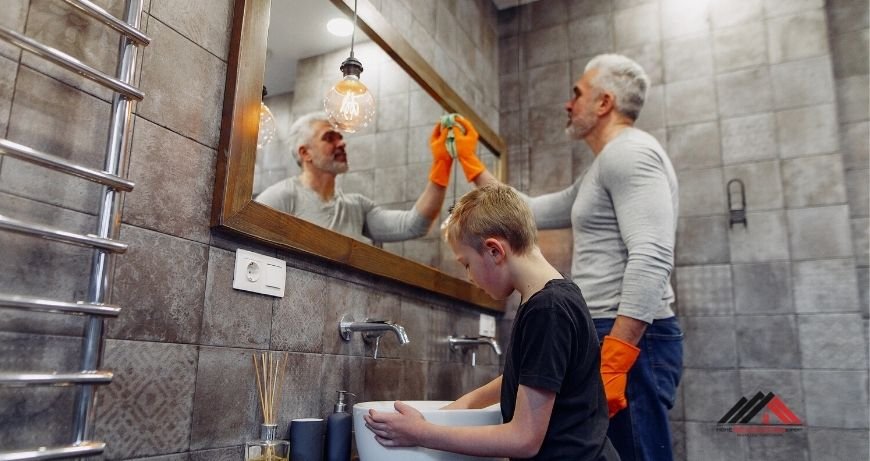 The idea of what you want is well executed when incorporated with the suggestions and guidance of experts. Seek out advice from Melbourne's bathroom renovators to visit local bathroom showrooms and websites for great sources of information and device.
They will guide you with the latest materials and technology, giving the right solution for the given space. Bathroom designers will give you great advice and information, helping you design what's in your mind.
Choose a Concept/Layout
The bathroom layout is what gives a new essence. Don't think of creating high expenses by moving waste and water pipes. Adequate design that ticks all your boxes with be the right decision. Also, it will be economical.
Replacing fittings, flooring, and tiles, repainting the walls is the quickest and cheapest way to add freshness.
Lastly, you may get bored with the designs and want to redesign them. Or think of a wider perspective, you might grow the family, sell the place, in these cases bath will have broader appeal.
Be Vocal/Open With Budget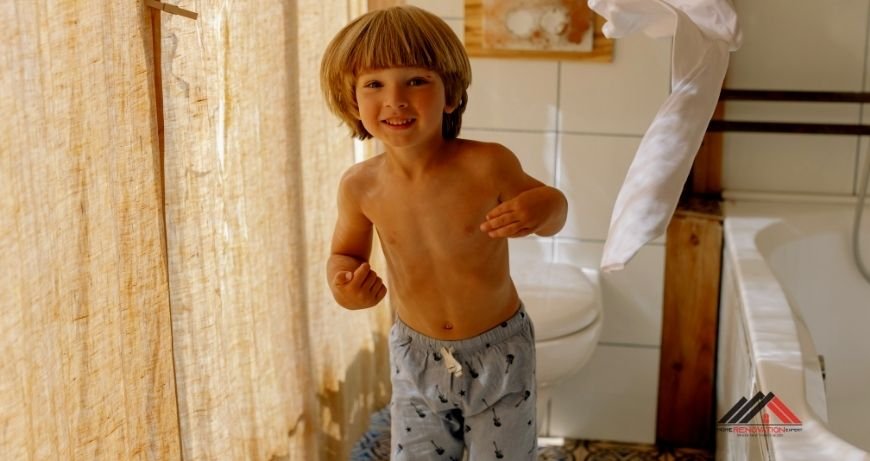 Also Read: Top 5 Design Tips to Know Before Renovating Your Bathroom
Budget is necessary and base for all your designs. Deciding it beforehand will help you prioritize your choices and savings. Renovating doesn't have to cost thousands to give a luxurious and relaxing feel.
Set your budget and be realistic; you can easily overspend, make sure to consider all the aspects of the bathroom from plumbing to electrical.
Careful investment at present can yield sweet fruits in the future. So, plan your budget keeping in mind that you might want to sell it in the coming years.
Also, allocate the budget for practical elements like rainfall shower, water softener, and more to prevent the build-up of limescale.
Think about Ventilation, Lighting, & Storage Space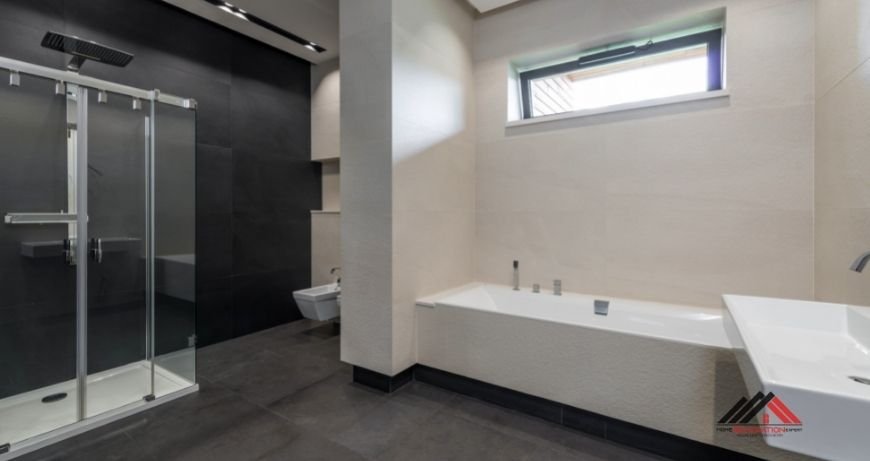 Three very important factors to keep in mind when renovating a bathroom are ventilation, lighting, and storage space. Keep these points in mind for bathroom renovations in Glen Iris, Melbourne.
One open window is not enough for ventilation, don't wait for your bathroom to become damp, especially en suite placed close to the bathroom.
Go for an extractor fan but ensure to wire it separately to your lighting. Lightning ideas play a significant role and should be considered carefully.
It's suggested to have different levels of lighting – low-level lightning for late-night trips a motion sensor to avoid fumbling around for a light switch.
Now comes the storage. A minimal glass shelf won't serve the purpose. Having a substantial vanity with space for extra towels will be a perfect buy, mirrored cabinets to store the products – finding bathroom storage solution can be tricky but if done with careful consideration there's actually a multitude of options.
Set up a Timeline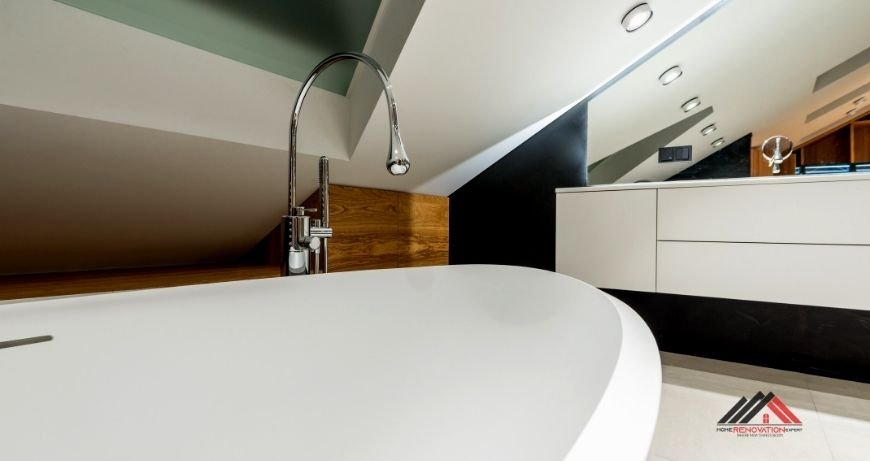 Last but not least guide will be setting up a timeline. During the process of renovations, there will be endless ideas and possibilities to set up the bathroom.
To achieve the set up timeline, you may need bathroom renovators Glen Iris, the years of experience will help you get the best results.
It is also suggested to be more practical than philosophical. Have a few spare days for each phase of the washroom renovation project if due to any circumstances there are unpredicted delays and obstacles, remodeling won't be ruined.
At the end of the day choose what you love and what makes you happy as it could be costly to change things at a later date.