How well do you know your bathroom? Well, it's now about what's really a part of your bathroom or how it looks. In fact, if your bathroom is functional enough and offers you the utmost comfort, you might consider yourself familiar with the space.
Let's admit, these days, bathrooms are not just the space used for bathing purposes only. You are likely to use them for getting ready or grooming yourself, more often than not.
Is your bathroom ready to fulfil your needs beyond bathing? Is your bathroom functional enough to assist you in all your grooming needs, or do you need bathroom remodelling services soon? 
Here. let's discuss some effective ways to increase the functionality of your bathroom in the following aspects:
Storage
Lighting
Space
Functionality
Style
Besides this, we will also offer you some additional tips and tricks on how to make your bathroom space look better without making any hefty investments. Let's dive right in:
Storage
Storage is one of the most underrated aspects of the bathroom, but it could be as important as the other elements. You would admit that you need a place to store all the essential items in your bathroom, which include toiletries, cleaning supplies, towels and other important stuff. However, the size of your bathroom would be an important aspect when you need to consider storage.
In case you have a small bathroom, it might need a bit of creativity to get the perfect storage space. You can go for wall-mounted cabinets, shelves and drawers to maximise the storage space and you can also go for storage bins and baskets that will help you keep things organised.
However, if you have a large bathroom, you can make use of plenty of storage options. Opt for a vanity with cabinets and drawers, and consider using a freestanding storage unit as well.
Lighting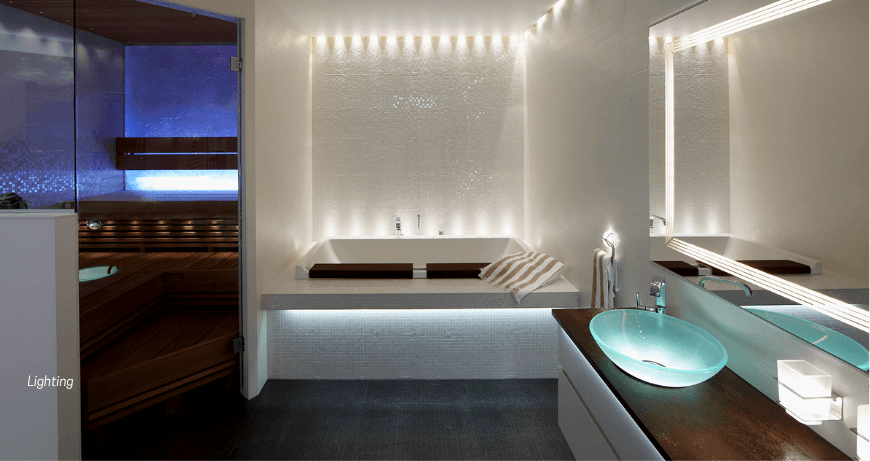 An extremely functional bathroom will have extremely good lighting and you will get an idea about the lighting when you are doing your daily tasks such as getting ready in the morning or taking a bath.
So if the current lighting in your bathroom is inadequate or uneven, it's time to consult bathroom renovation contractors to upgrade the lighting fixtures. You can go for new overhead lights, vanity lights or accent lights to make sure the overall brightness of the space is good enough.
Besides, if you have a big bathroom, why not go for split lighting? This will help you light up only the areas that you need and save on your electricity bills. You can also install mirrors on your bathroom walls to reflect light and make the space appear more spacious.
Space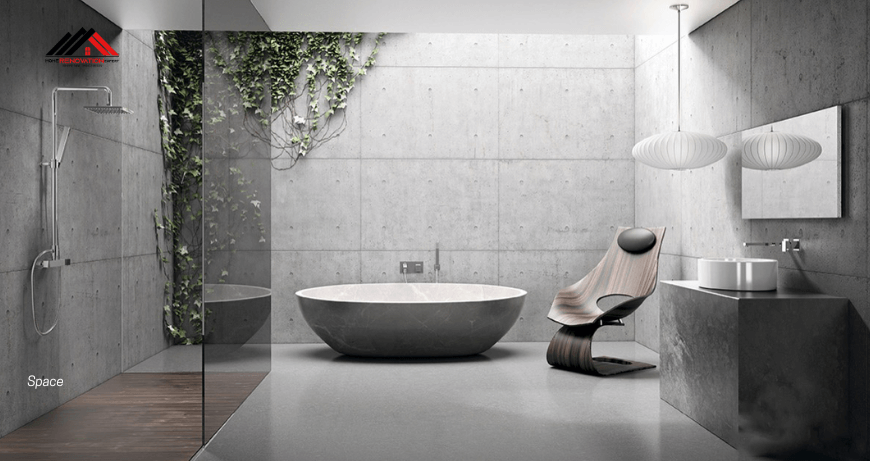 Most homeowners have a special respect for space in their bathrooms and wish to get more room in their bathrooms. However, if you have a small bathroom, the element of space can go missing more often.
If possible, consider overhauling your bathroom to expand its size and create more space. You can consult a bathroom renovator and get the space modified for a better view.
However, if you want your smaller bathroom to appear to look more spacious, you can use mirrors to create the illusion of a bigger bathroom. Besides, you can use wall paints in light colours and go for open shelves to offer a bigger and airy impression.
Also, make sure you use the vertical space of your bathroom to good effect. Install cabinets or shelves above the toilet or the sink to free some floor space.
Ventilation and Natural Light
Is your bathroom ventilated enough? Ventilation is actually an important aspect of the space that usually stays covered with water for quite some time. In case your bathroom does not contain any ventilation, you can consult a bathroom remodelling serviceman to offer your bathroom the required ventilation by making some changes in the structure. You can also install a ventilation fan to ensure that moisture and unwanted smells are promptly removed from the bathroom space. This will also prevent the growth of mould or mildew in space.
Also, if your bathroom does not have a provision for natural lighting, you can consult the experts and get windows or openings which let natural light into your bathroom. This will also help you cut down on your electricity bills.
Style
So far, we discussed how to make your bathroom more functional. However, you also need to consider the style statement of your bathroom which reflects your true personality.
In fact, you can always think about adding a bit of glamour to the bathroom space with the kind of colours you choose, plumbing and lighting fixtures, and other accessories. However, make sure to pick elements that reflect your style and also make you feel comfortable in every bathroom session.
For instance, you can pick bright colours to paint the wall or add tile backsplash with some pattern. Additionally, installing unique faucets or showerheads can enhance the aesthetics of your bathroom.
Bonus Tips and Tricks
While you consider the functionality of your bathroom, make sure it is organised well. A cluttered bathroom is not only ugly in appearance but it can also lead to safety hazards. So before you add any extra element to your bathroom, ensure to get it organised to get more space, functionality and a better view.
When making changes to your bathroom, always consider your needs and budget. This will help you pick only the most essential elements and avoid wasting money on products that you do not need.
Always experiment with the view of your bathroom. You can pick different ideas and designs to see what works best for your bathroom.
Make sure you consult the bathroom renovation experts before making any structural or heavy changes to your bathroom. Investing a huge sum of money without having a steady idea about the final results could lead to a waste of resources.
These are some of the most important aspects to consider when you need your bathroom to be absolutely functional. What else would you like to add to these to help other homeowners get an extremely functional bathroom space?