Do you know what's the ultimate aim of remodeling a bathroom? It's to get a plush-looking bathroom at less expense with absolute functionality as well.
The appearance of a bathroom holds a lot of importance, not only in turning the heads of your guests but also in offering the homeowner a satisfactory experience.
Do you too wish to get that head-turning appearance in your bathroom, but are low on budget? Don't worry because there are some great ways to get that expensive look in your bathroom without breaking your bank.
Here we have brought for you some wonderful tips in which you can adorn your bathroom in the most delightful manner and within your budget:
Tips to Get Aesthetic Bathroom on a Low Budget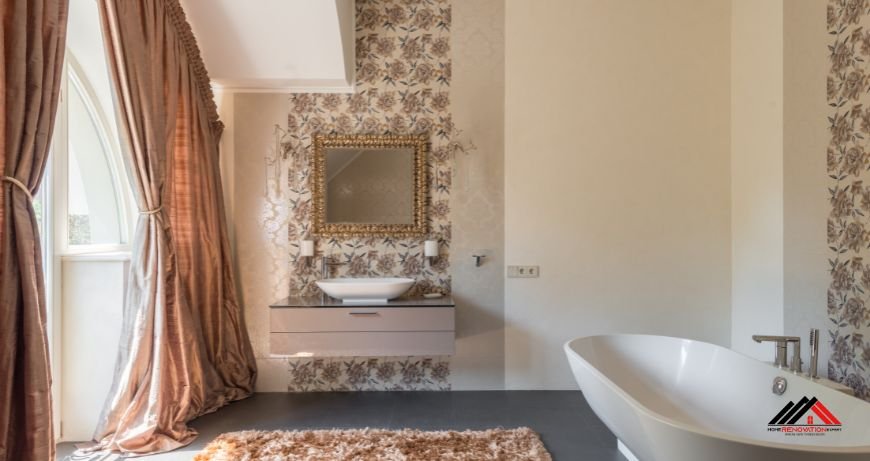 Go For Classic Shades
When renovating your bathroom, you can go for classic shades in it. For instance, an all-white bathroom or a combo of white and grey offers a really elegant impression. Besides, a combo of white and brown or white and blue also creates an expensive look.
While designing your bathroom, you need to make sure that the colors you are choosing, create a classic appearance. Plus, the tiles and the flooring materials are not only durable but also easy to clean.
Display and Hang Accessories
One of the best ways to offer your bathroom a really cool appearance is to bring the best accessories to display. Most people suggest a chandelier for that plush appearance and if you can bring one to hang in the center of your bath, it will create a great view.
Plus, you can go for a big or few small decorative and useful mirrors. These mirrors serve a dual purpose and also enhance the area of your bathroom. You can also go for artwork that could be hung on the walls, or go for paintings, quotes, your favorite pictures, or even a digital device like a TV. Digital devices create a really good and expensive appearance in a bathroom.
However, make sure you do not overdo the accessories. Get the help of a bathroom renovation expert or a bathroom designer in the aspect.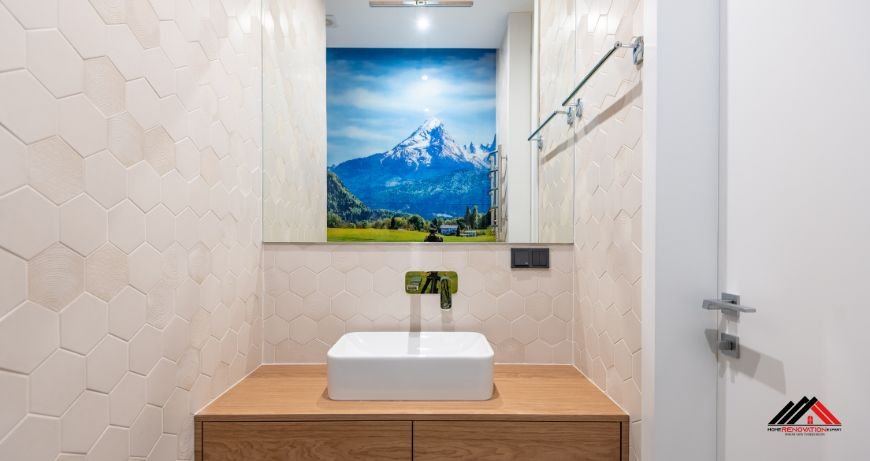 You Can Add Wallpapers
Generally, people underrate the effects created by beautiful wallpapers on the bathroom walls. Although wallpapers can adorn any space or object, you can always try them on your bathroom walls. These wallpapers do not create a really good appearance, they are easy to obtain, easy to apply, extremely inexpensive, and very easy to clean as well.
Generally, people do not go for wallpapers in their bathroom because of the view that the glue on the back of these wallpapers will spoil the tiles in their bathroom. However, this is just a misconception because while adding wallpapers to your bathroom walls is a DIY process, removing them and cleaning the walls is absolutely easy as well.
So you can always go for good wallpapers on your bathroom walls to create an expensive look.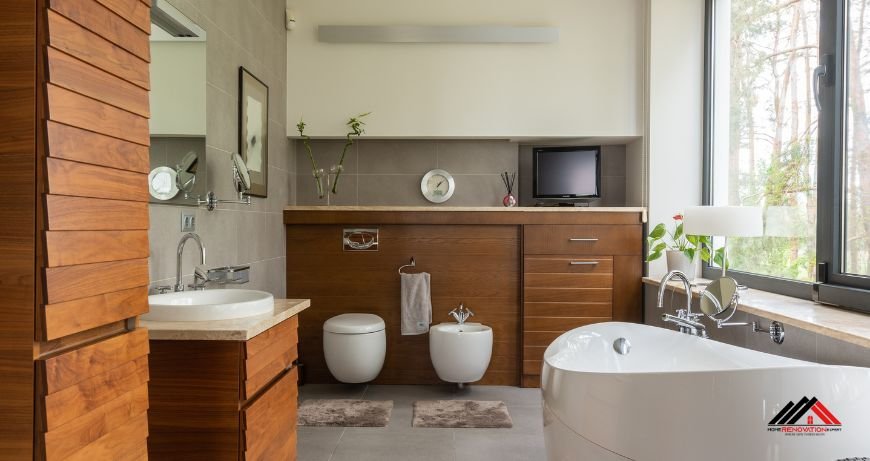 Add Furniture to Your Bathroom
Does your bathroom have enough space to accommodate a couple of chairs or a table? Well, if you can adjust a bit of furniture in your bathroom without compromising with the moving space, your bathroom can get an expensive appearance without any major expenses.
Generally, people go for wooden furniture in their bathroom because they create a rustic look, and sometimes, you can use them to separate yourself from everything else in the house.
You might be having some rustic wooden closets or almirahs in the bathroom. This wooden furniture will gel well with them and create a really good view.
Also Read
Use Fancy Lighting & Plumbing Fixtures
When getting a bathroom renovation service, you must be looking to spend a bit on plumbing faucets, taps, and showerheads which offer a really cool and extravagant appearance.
Well, although they might need some money, they will offer your bathroom a wonderful and expensive appearance. And you already know that these products serve a lot of functional aspects as well.
Besides, people also like to go for some fancy lighting fixtures in the bathroom. If they have a big bathroom, they choose step lighting or lights that illuminate only a particular area when needed. Also, people opt for LED strips near their mirrors and they also offer a really cool appearance in the bath.
These are some of the ways in which you can get an affluent look in your bathroom without spending a huge amount of money. And in case you need expert assistance, you can always bank upon the most experienced bathroom renovation contractors in your region.
Talking to the design experts about your bathroom remodeling service will offer you a better idea of the best elements where you can invest your money to get that plush and expensive look in your bathroom without even digging a huge hole in your bank account. What are your thoughts on this?