One of the most important elements to consider while getting a bathroom remodeling service is the expense of the process. No matter how good you wish your bathroom to appear, you would never want to spend beyond a budget.
But how do you determine the exact budget or cost of renovating a bathroom? Well, this is a tricky question because you cannot determine this without any experience. And even though you may set aside a certain budget, you can never be sure if it is enough according to the kind of bathroom you need.
However, there are some factors that may help you determine the cost of remodeling your bathroom. Have a look at them to get a better idea:
Factors Affecting Cost of Bathroom Renovation:
Your bathroom remodeling job may depend on factors such as:
The Extent of Damages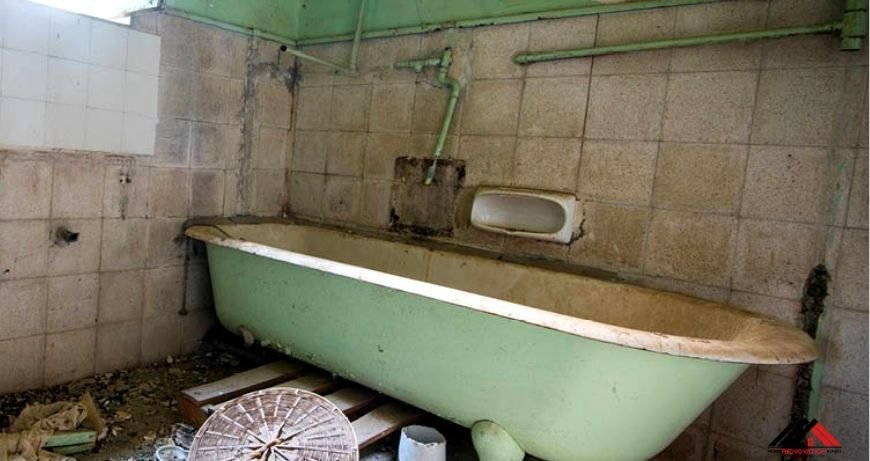 If your bathroom is already facing some issues, it's essential to get it renovated soon. For instance, leaking plumbing faucets, loose electrical connections, damaged bathroom floors, or dilapidated tiles need rapid attention to not increase your expenses in the future.
Besides, your bathroom could be facing issues due to dampness on the walls. Also, waterlogging issues etc. are also necessary to be resolved quickly.
Based on these, a bathroom renovation expert can help you determine the expenses. A small repair may need only a small amount of money. But if the repair needs enough time, it may cost you a big amount of money. So the extent of damage can be a big factor in its renovation.
The Extent of Renovation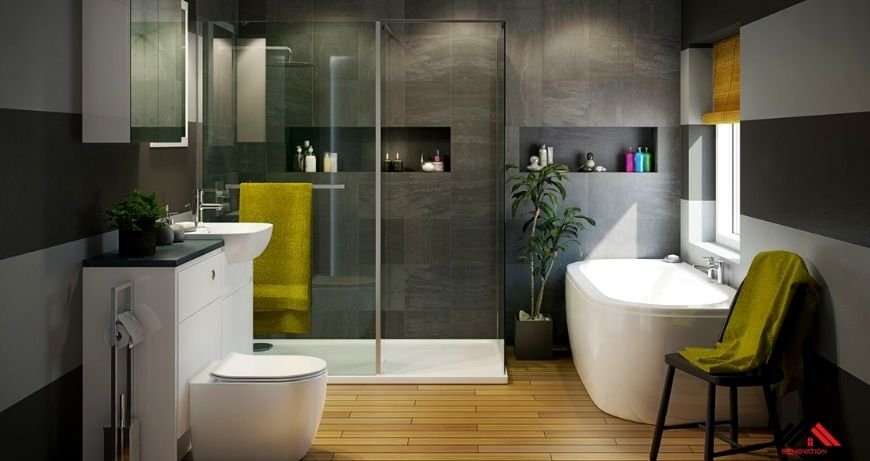 If your bathroom does not need any repairs and you need only a beautification renovation, the cost could vary again. For instance, if you need to get your bathroom renovated only in the already available space, this could be done easily and at less expense.
However, if you need to increase the space of the bath with the help of major destructive and constructive methods, this may involve extra expenses. Some people opt to increase the space in the bath by removing some walls and including a spare portion of the home. This process may need a complete overhaul. And needless to mention, this will need more money than normal renovations.
Besides, if you are getting some new flooring materials or tiles, the cost of the materials can also be a determining factor.
Extra Essentials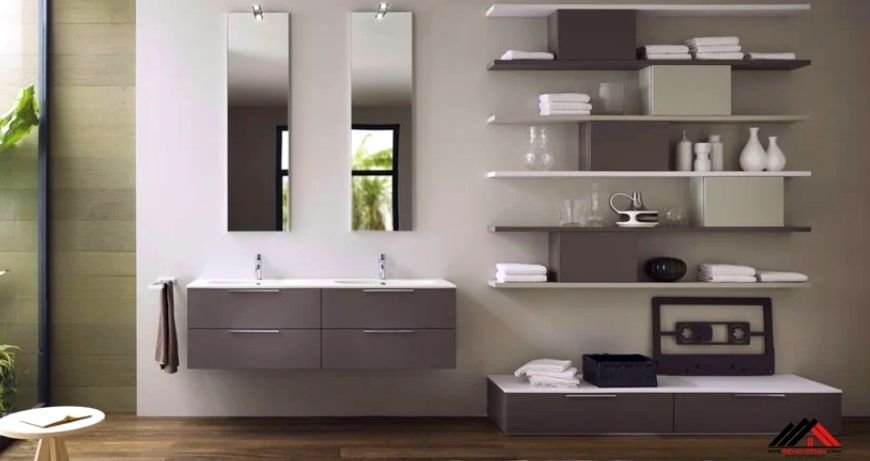 There are some essentials in a bathroom that cannot be ignored. For instance, your bathroom must be ventilated to help it stay fresh. And if you are opting for this in your upcoming bathroom renovation job, this will be a factor in determining the expenses.
Besides, your bathroom must have provision for natural light and this could also be counted as an expense. Not to forget, having sufficient storage space in your bathroom is an essential expense and most people opt for wooden closets. You cannot overlook these expenses in a bathroom remodeling job.
Decorative Items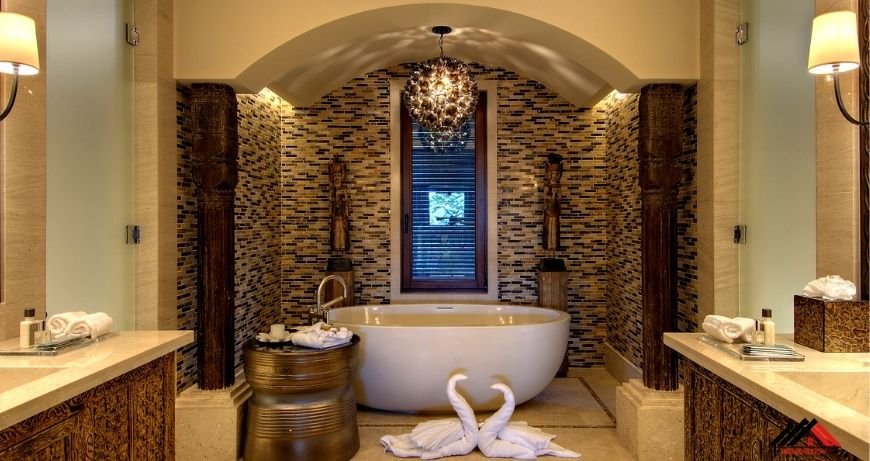 The extent of decoration you want in your bathroom will be one of the determining factors of your bathroom renovation budget. Remember, there is no extent to which you can spend on the decoration. You may end up spending millions and still not be satisfied with what you did.
This is why it's very important to determine the decorative elements you need in the new bathroom in advance. And based on this, you can determine your expenses.
For instance, if you want a big and shiny chandelier on the ceiling, it's better to include its cost in your plan. Similarly, products like a fancy bathtub, fancy lighting, and fancy mirrors, etc. will increase your budget. So be prepared with plans and a budget to spend on these elements while you are determining the cost of your bathroom renovation job.
Theme or Design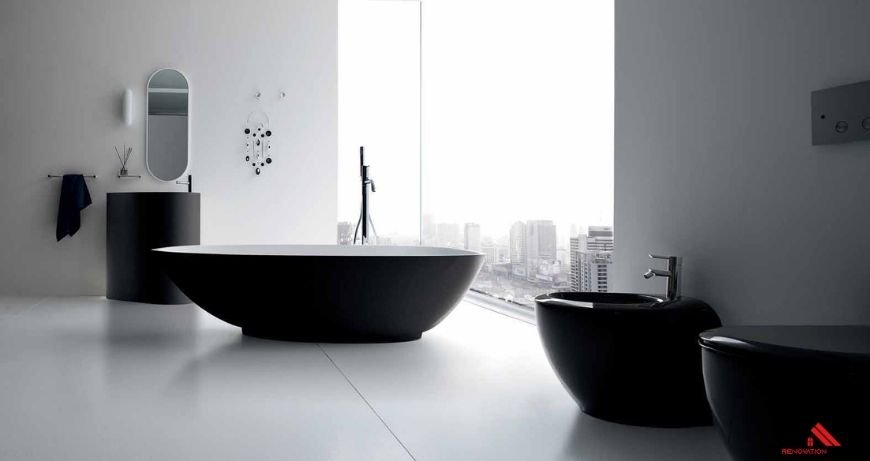 You might already know that if you have a certain design in mind for your new bathroom, going strictly according to it will need an extra amount of money.
Nowadays, people get fancy countertops even in their bathrooms. Many of them opt for fancy furniture according to a theme. Others, look to decorate their bathroom by choosing fancy tiles. Well, if you are looking to get that special appearance, be ready to spend special on your bathroom renovation job.
So you might have noted that the cost of a bathroom renovation job can depend on several factors. Besides, you may still not be able to determine the close to exact cost yourself.
This is why you need to consult expert bathroom remodeling contractors for the process. The renovation experts can offer you an estimate of the budget you need according to the elements you wish to have. With this, you can easily determine one of the most essential things in bathroom renovation – the budget.