Are you stuck in the middle of your kitchen renovation because you can't choose the perfect cabinet for your space? Are you confused between choosing traditional cabinets, ethnic cabinets, or modern ones? Let me tell you that, that is not the case with only you.
Many people, especially those with less idea of home decor and design, get stuck while choosing the right cabinet for their spaces. Whether designing a whole new kitchen or merely renovating it, you might get stabbed to the point where you need to select accessories for the kitchen.
You can easily find the perfect kitchen cabinet according to your area if you have adequate knowledge regarding the field. Don't worry; we are here to guide you in the proper direction to pick up the best suitable kitchen cabinets to go with your space.
So, quickly ponder the article below to get acquainted with the points to keep in mind to select the right match for your kitchen.
Let's Start with Learning About the Various type of Kitchen Cabinet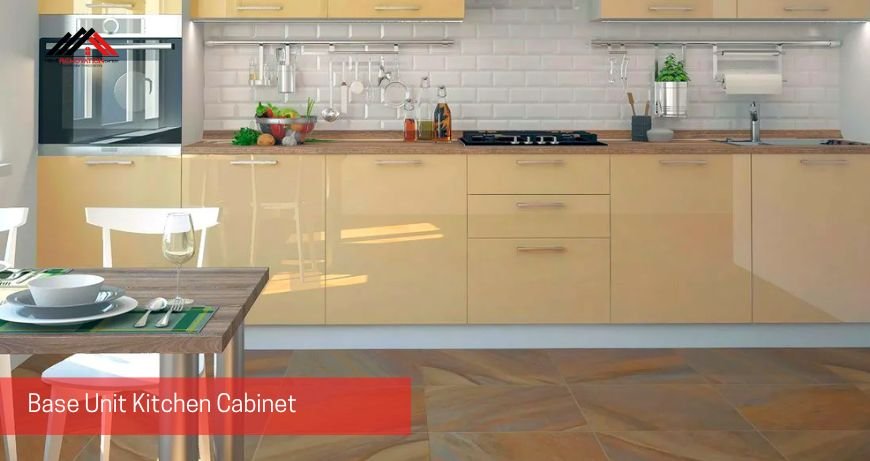 Base Units
Base units are certainly the most crucial part of the kitchen. Base units act as the base for the kitchen Cooktops. Sink etc., and thus, they are known as the base units.
Internal Drawers
These internal drawers are the most significant way to minimalist, etc., storage. Nowadays, these drawers are without handles. You can push the door to close it.
Pots and Pan Tandem Drawers
Pots and pan drawers are the best places to keep your pots and pans organised in the kitchen. It prevents the pots and pans from moving. One must have these designs in the kitchen.
Spice Pull Out
Every kitchen has some or other kinds of spices. Spice pull-out base cabinets are the best place to store your spices. They have different sections that allow you to place boxes of spices.
Skirting Drawers
These are present at the base of your cabinets. You can use it to store cleaning clothes, pesticide warranty cards for your appliances etc.
Oil Pull-outs
These are the long and sleek cabinets that allow the storage of oil cans, glass bottles, containers, etc. Usually, those items that are sensitive to breaking are placed in this rack.
Wall Units
As the phrase implies, wall units are kitchen cabinets connected to the wall. These are commonly inducted at the height of two feet from the kitchen countertop. The primary purpose of these cabinets is to provide extra area for holding kitchen units and utensils without consuming extra floor space in the kitchen.
Different Types of Wall Units Include:
Open Box Wall Units
Open-box wall divisions are the most productive means of stocking stewing necessities in the kitchen. They have the most precise layouts but are pieces of the extensively helpful warehouse in the kitchen.
Pegasus Kitchen Wall Cabinet
It is undoubtedly the most trendy and convenient form of Storage in the kitchen, especially for those couples with short heights. You can pull the tray down to access its stored contents. You can also have a shutter to close the unit.
Vertical sliding cabinets and magnet closing system cabinets are more wall units.
Now, as you know, several cabinets are used for storage. Let's look at the guide to choosing the best Kitchen cabinets for your home.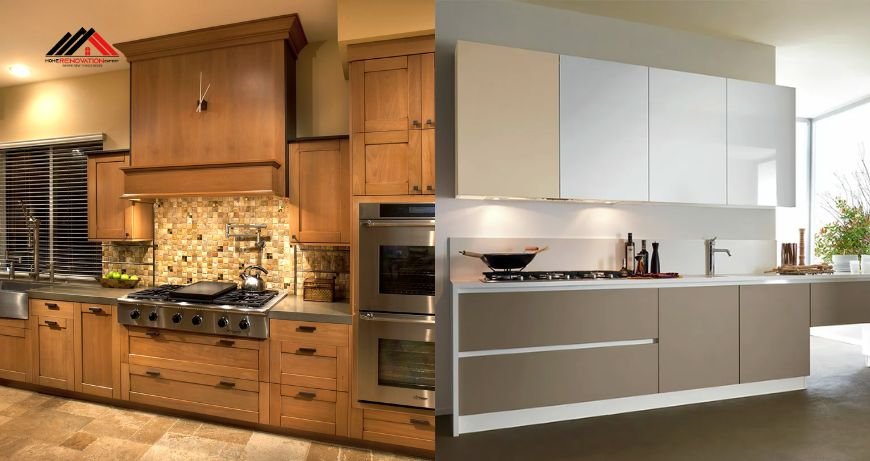 Decide On Custom Cabinets or Prefab Ones
If you have a high budget, you should choose custom kitchen cabinets. Custom kitchen cabinets are the ones that manufacturers primarily design for your space. You can get perfect cabinets for your kitchen corners and middle distance.
The team of professionals will take your ideas and implement a plan that is best suitable for your space and budget. The best part about customised service is that it gives your kitchen a unique look.
You can get pull-out doors, spice pull-outs, and pot and pan tandem drawers just where you want them. The kitchen appliances and garages can also be nested precisely where you want them to be. You can maximise the storage of the kitchen cabinet and style it according to your needs and comfort.
Of course, you will find that the custom designs are expensive. But if you renovate the kitchen because it wasn't very efficient, you should use personalised kitchen cabinets. If you want to have a customised range and not extend your budget, then go for semi-custom cabinets.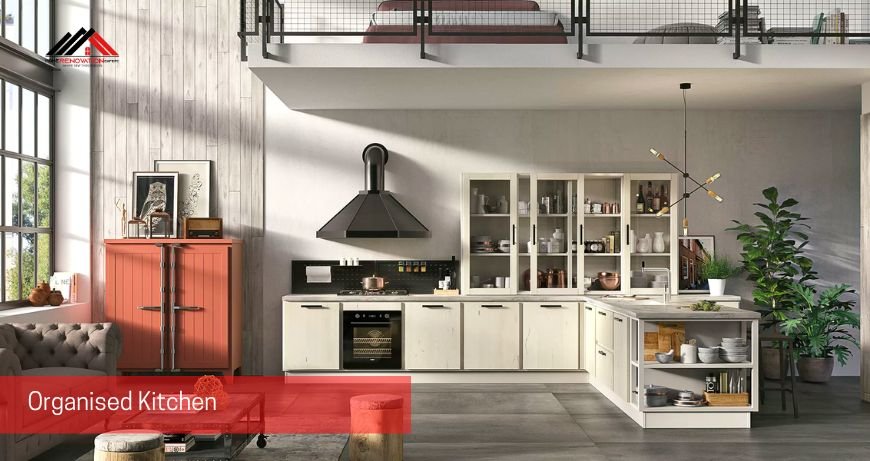 Go For A More Organised Kitchen
Are you the one who likes to keep the space organised and tidy? Then you might want your kitchen to be more organised. Hundreds of ways to make your kitchen look more organised and sophisticated. Well, if you aren't sure of how to make it more organised, then leave that up to the team of professionals.
However, the best way to keep your kitchen organised is to have an appliance garage. Mainly you don't have proper space to control appliances, and you end up placing them over the countertop, which makes your kitchen look messy. So, don't forget to include the appliance garage to store your kitchen appliances.
If you use a lot of spices and you want to keep them in a proper place, then go for a spice rack that can keep all your spice bottles, cans, and packets in one place. The pull-out trash can is your other idea for more organisation. This keeps all your garbage hidden, so you don't have to worry about the foul smell and the trash falling out of the can.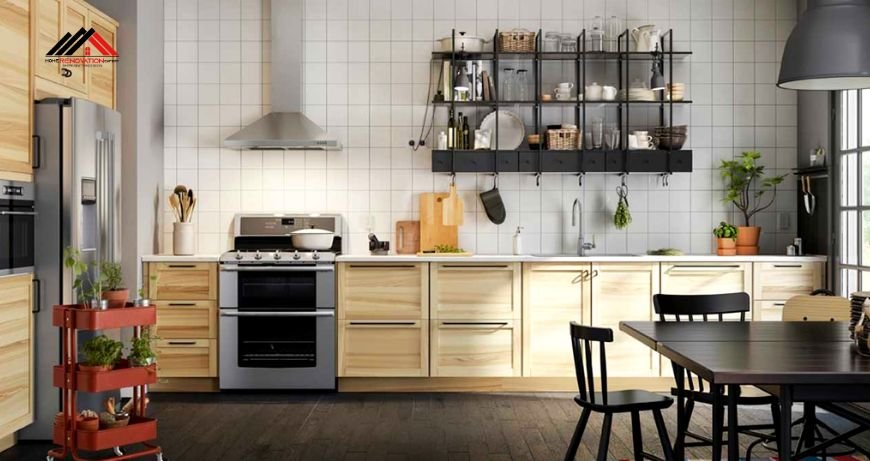 Think About Which Appliances or Utensils You Use Most
Well, being clear about your needs from the kitchen can help you get a more efficient space. You can get only the kitchen cabinet that you need and explode others and save your money. If you are a baker, you would probably require the necessary appliances and storage cabinets. But if you only use your kitchen once or twice a week, you can reduce the storage cabinets in the kitchen.
Modern cabinetries often come with charging plug points to charge your electronic devices. This is beneficial if you use your iPad while cooking. You can efficiently use it. If you don't require a plug point, skip adding this to the cabinetry. This will save you money as well as your space. You can instead add a cabinet for keeping your go-to devices, such as a toaster. If you use the same toaster daily, get plywood cabinetry to place it. You can efficiently use it and also hide it when not in use.
More than the style and modern touch, you should focus on making your space more efficient. Once you decide on how and what you need in your kitchen, you can choose the styles and colours of plywood. Unnecessary adding cabinets to style your kitchen is not worth it. Only Add the cabinets that are beneficial to you. That's the simplest way to style.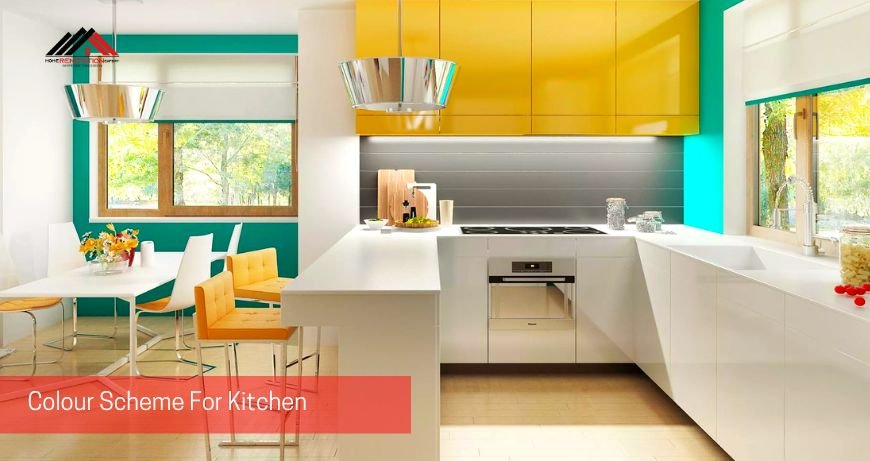 Decide the Colour Scheme For your Kitchen
Adding too many colours to the place makes it look messy. So, decide the colours that you want to add to your kitchen. Generally, two to three colours are sufficient. Choose the colours that add warmth to your place and make it more relaxed.
If you have a team of professionals to design your kitchen, talk to them about your colour choices. Pastel colours are the choice these days in Australia. Though cabinets are more of a storage material, the colours of the cabinet doors play a crucial role in improving the look of your kitchen.
If you decide to get the beige-coloured flooring and Taupe-painted walls, go for matte black cabinets. That can look classy and more unique. On the other hand, if you have white base flooring and duck egg blue walls, then without a doubt, you can go for wooden-coloured cabinet doors.
Think About the Finish on the Cabinets
Well, that's good if you already have a decent colour theme. Move further and think about the finish that you want to give to your cabinets. Despite your perfect colour theme, cabinets can fade away in the background if you do not choose the finish of the doors wisely.
The glossy finish plywoods give a classy and all-modern look to your kitchen. If you want traditional ones, you can go for ones or wooden touch cabinet doors if you want a combination of traditional and aesthetic designs that go for a matte finish and lacquer. This traditional aesthetic idea can, overall, give a contemporary vibe to your space.
Remember that sometimes too many glossy cabinets look tacky and too much for your space. According to the design of your kitchen and the colour storey, decide upon the bloody or matte nature of the cabinet paints.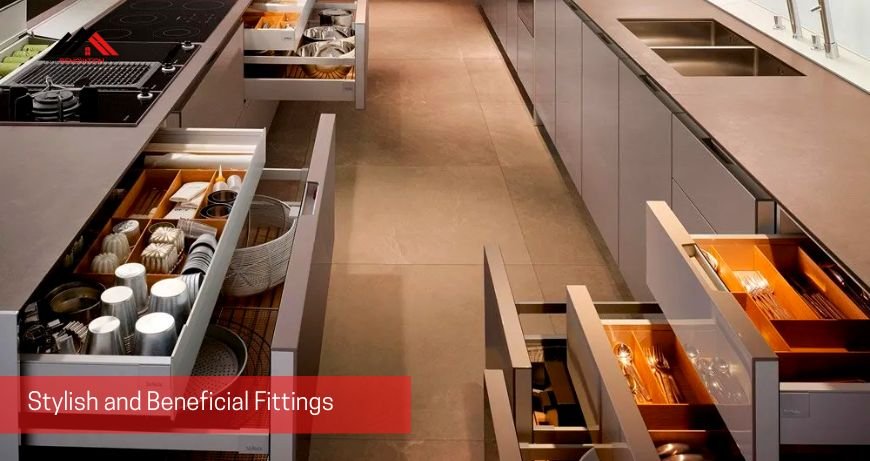 Select Stylish and Beneficial Fittings
Fittings in the kitchen, such as the handle of cabinets or drawers, can give a completely different vibe to your space. It would help if you went for the true colours, designs, styles, and finishes of the fittings, as they can make or mar the look of your entire space. Do not use the stainless steel handles for your dark wooden colour cabinets. This look of the cabinet will destroy the look of your kitchen, no matter how stylish the handle you choose for the space.
Touch-to-open drawers are the training ones in Australia. This touch to open doors can reduce your need to search for perfect handles to go with the door designs. Furthermore, this touch to open doors is more efficient. They reduce your efforts while cooling. You can bomb it to open the door.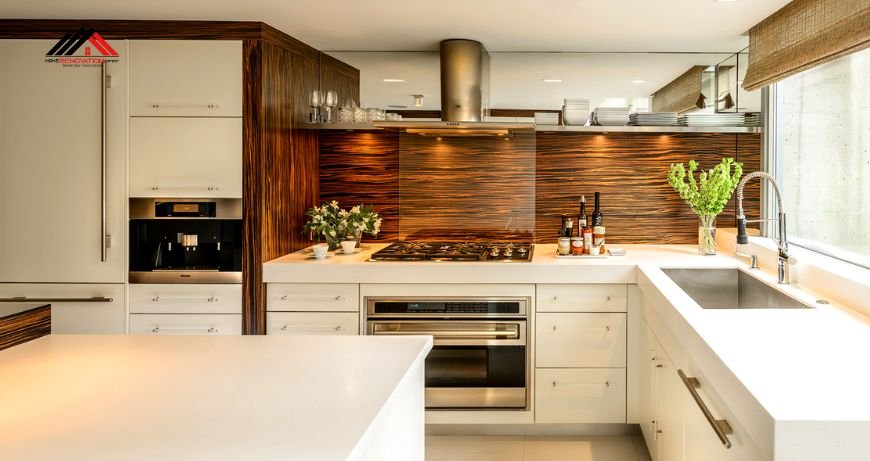 Think About Choosing Modern, Traditional or Transitional designs
Modern kitchen cabinets with all the necessary and modern facilities are your way to go if you decide to sell your house in free months or years. You can get a nice return on investment if you have such nice modern, glossy and classy looking, efficient cabinetry.
Modern cabinet designs are running out of trend in the free years. Henceforth you can go with the traditional, modern design such as shaker cabinets. These cabinets don't go off-trend, and they will look even more superb and classy ten years later.
Nowadays, transitional cabinets are the best choice for the ones who do not know which cabinets will suit their kitchen. The ones with big metal handles and sleek dark wood cabinets are transitional. Go for them to have a long-lasting trendy look.
Final Words
Kitchen cabinets are the most crucial part of the point of storage and the look and efficiency of the kitchen. Follow the above guide to get a more efficient kitchen for your use. Customise your kitchen if you want, or get ready-made ones according to your preferred choice. Whatever you get, keep your necessity and future goals in mind for a useful kitchen space.
Frequently Asked Questions
How much do kitchen cabinets cost in Australia?
The cost of the kitchen cabinets depends upon the style that you choose. Suppose you choose the modern styles that might cause more. The size of your kitchen can also affect the cost of the cabinets. However, the average cost of kitchen cabinets in Australia is about $15000 to $50,000.
How do I know if my kitchen cabinets are good quality?
The simplest way to know whether your kitchen cabinets are of good quality is to check them from the inside. Take a wet cloth, and you should feel smooth while you wipe the inner surface of the cabinet. If you feel a rough surface, your kitchen cabinets probably need to be changed. Consider renovating a kitchen in that case.
What is better for cabinets, MDF, or plywood?
Plywood imparts better strength to your cabinets. The manufacturers must use up to two times more MDF to impart the same strength as plywood.
What should I consider when buying kitchen cabinets?
Decide on the budget and your needs for the storage in the kitchen. Once clear, consider selecting the best quality and durable designs, styles and colours for the kitchen cabinet.