The power saved is power produced and when you wish to save energy in your home, you need to step up a bit.
Talking particularly about Melbourne, its peak electricity demand in 2022 was 8,599 MW megawatts (MW) in January. This is the highest peak demand ever recorded in the city. As of 2021, the average household in Melbourne uses about 4727 kilowatt-hours (kWh) of electricity per year.
The most energy-intensive appliances in a household are the air conditioner, the refrigerator, and the washing machine and the average cost of electricity in Melbourne is about $27.29 per kWh.
All these trends show an upward increment in the need for electrical power and this could bring a lot of power as well. However, if you get energy-efficient upgrades in your home, you can always save power and cut down on your electricity bills as well.
How to Make Your Home Energy Efficient
Some of the most popular energy-efficient upgrades that you can make in your home to save a lot of money are as follows:
Update the Light Bulbs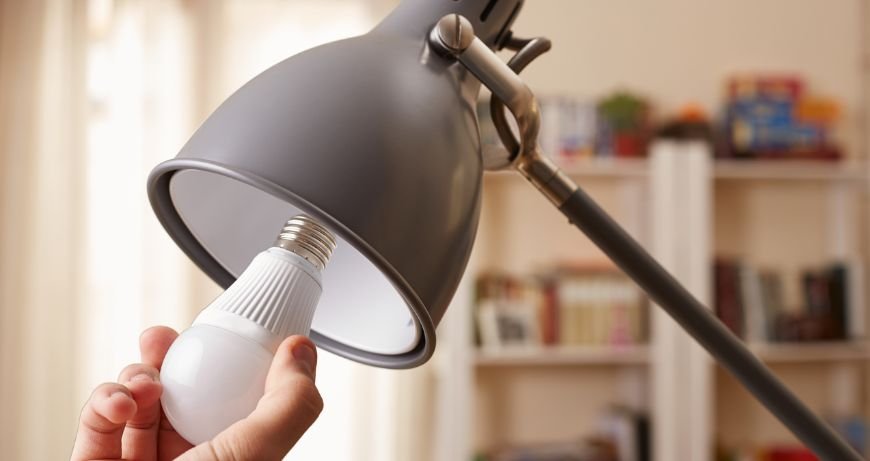 While people look to get the fanciest light bulbs in their homes for a better view, you need to give up on incandescent light bulbs if you wish to save energy. Instead, you can go for LED bulbs in your home and this is one of the easiest and the most cost-effective ways to cut down on your bills.
LED bulbs can use up to 90% less power than ordinary bulbs and they even last much longer. So replacing your incandescent bulbs with LED bulbs is surely a smart move to cut down on your energy bulbs.
Replace Your Appliances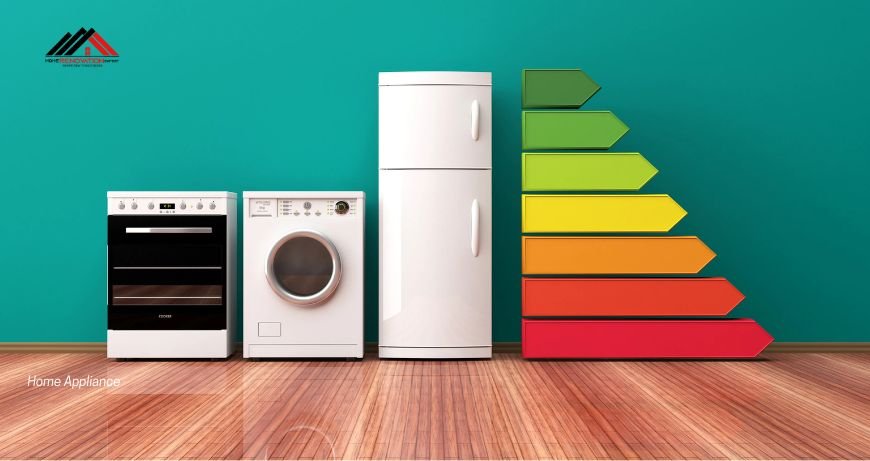 If you are using old home appliances and electronic products that are not energy rated to save electricity, you need to replace them with those that contain energy ratings. These appliances are designed to use less power and can help you save a lot of money on your energy bills over the course of time.
Prevent Leakage of Air
If you look to secure your home against the outside weather conditions, leaks around windows and doors can let hot or cold air in and this can increase your energy bills.
However, by sealing air leaks around these openings, you can easily and inexpensively improve the energy efficiency of your home. You just need to seal the spaces with suitable tape or caulking and this will help your home turn more energy efficient.
Insulate Your Home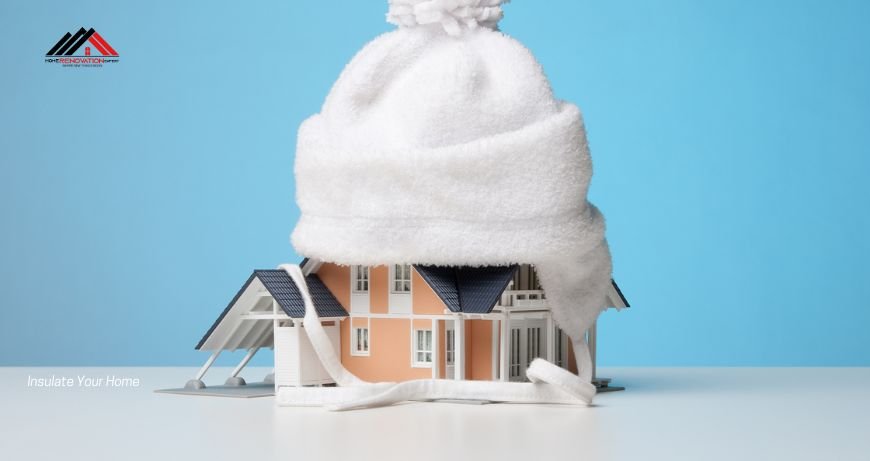 One of the most effective home improvement techniques is insulation and this is the process that can help your home stay warm during winters and cool in summers. Actually, insulation can keep your home's hot or cool air inside and can help you save money on your energy bills.
Although upgrading your insulation could be expensive and may drill a hole in your pocket, it would save you a lot of money in the long run and fill the hole much better.
Upgrade the Thermostats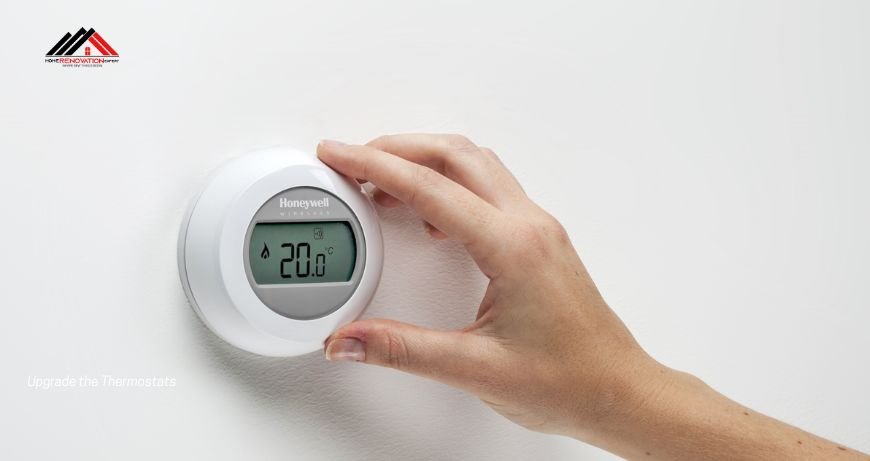 Thermostats can also help you save a lot of money, and nowadays, you can go for two kinds of thermostats which are as follows:
Programmable Thermostat: A programmable thermostat is one that can help you save energy by adjusting the temperature in your home when you are asleep or not at home.
Smart Thermostats: Smart thermostats adapt according to your habits at home and adjust your home temperature accordingly. No doubt, smart thermostats are smarter than programmable thermostats and can help you save even more energy.
Install Solar Panels
The world is going unconventional and you can do it too.
One of the most effective renewable sources of energy is solar energy and you can install solar panels to generate electricity from the sun, which can help you decrease your reliance on conventional sources of energy. No wonder, this will help you save on your energy bills as well.
These are some of the most effective home renovation tips that actually renew your home as an energy-efficient one. In fact, many of them are DIY home projects and you can carry them out yourself without needing a home renovation expert to your rescue.
Major Benefits of Energy-Efficient Upgrades
Out of all the upgrades you saw above, you would have realised that making your home energy efficient saves you a lot of money. However, energy-efficiency upgrades can offer you other significant benefits and these are as follows:
When you make your home energy efficient, it can reduce the impact on the environment. These upgrades can reduce carbon footprints and contribute to preventing global warming, which is a serious threat to our planet and is causing unpredictable climate changes worldwide.
Energy-efficient upgrades can also make your home more comfortable. For instance, if you upgrade the insulation in your home, it can help the place stay cooler in summer and warmer in the winter. No wonder, the comfort of your home gets better with just a few home improvement techniques.
These upgrades can also increase the resale value of your home. Energy-efficient homes actually fetch more value than homes that are not energy-efficient. For instance, homes installed with solar power will automatically attract more buyers because of their environment-friendly nature.

When exploring interior design ideas for your home, incorporating energy-efficient upgrades is a growing trend that can not only add a modern touch but also significantly reduce your energy bills. Make sure you follow them in your home and save energy in the process.
Besides, you can also consult home renovation experts in Melbourne to get better ideas on how to upgrade your home and get better benefits by saving energy. When you get your home remodelled the next time, making energy-efficient changes could offer long-term benefits.
So, it's time to go green and look for sustainable home improvement techniques to ensure a better future. Do you have any other ideas to foster sustainable home improvement? Make sure you drop them in the comment section.