Do you hail from Melbourne, Australia?
You would know exactly what this thriving city is famous for.
It can be called the coffee capital of Australia, the city of Four Seasons in a Day, a sporting spectacle and a city of tram trivia too.
But apart from this, Melbourne is known for its architectural diversity and terrace houses. No wonder, homeowners like to keep their homes well-decorated and architecturally aesthetic.
In such a case, if you are looking for bathroom renovation in Melbourne, it's essential to know the following:
Did you get an idea about how important a bathroom renovation project is for Australians?
Surely, the Melburnians too would not like to invest a penny on the project if they do not like the idea.
So if you need a bathroom renovation service in Melbourne, here is a step-by-step guide on how to proceed in this aspect.
Our guide will revolve around the following major aspects:
Understanding the Melbourne Bathroom Renovation Landscape
Do you too wish to offer your home a personalised touch?
Well, Melburnians feel it big time. Whether your place is an old charmer or a sleek new thing, there's this irresistible urge to put your signature style on it.
In such a case, the need for bathroom remodelling in Melbourne could arise due to any of the following reasons:
Melbourne's culture calls the homeowners to showcase their personal style, making bathroom renovations a way to express creativity.
Renovations can take care of issues like leaky faucets and outdated fixtures, transforming the bathroom into a functional and efficient space.
Upgrading the bathroom can upgrade the property value.
It often involves making better use of the space, decluttering, and reimagining layouts.
No doubt, even a small bathroom renovation in Melbourne is a big thing for homeowners. If you are a Melburnian, you would have already got the feeling.
Planning Your Bathroom Renovation
Here comes one of the most important parts of your Bathroom Renovation project.
Before you dive into any renovation project, whether it's a simple room makeover or a home overhaul, taking the time for thorough planning is an absolute must.
This is as important as laying a strong foundation before building a house.
Here are some aspects of the planning that you must keep in mind:
Budget: First things first, determine how much you're willing to spend on the renovation. Research the costs of materials, labour, and any unforeseen expenses that might come up.
Design: Think about the overall style and vibe you want for the space. Are you going for a modern, minimalist look, or do you prefer something cosy and traditional? Collect design inspiration from magazines, websites, and social media platforms.
Layout: Consider the layout of the space. Will you need to move walls or change the arrangement of fixtures? A well-planned layout can make a small room feel spacious.
Desired Features: Make a list of the features you want to include in the renovation. This could be anything from built-in storage solutions to smart bathroom renovation technology.
Research and Professionals: Do your research before making any decisions. Consider hiring professionals such as bathroom renovation experts in Melbourne.
Permits and Regulations: Depending on the extent of the renovation, you might need permits from your local authorities. Research the necessary regulations and ensure you have all the paperwork in order.
Flexibility: While planning is essential, be prepared for some flexibility. Renovations can be unpredictable.
So here's your planning guide – keep track of all these elements before getting your bathroom renovated, so that you can proceed with the process rather smoothly.
Navigating Melbourne's Regulations and Permits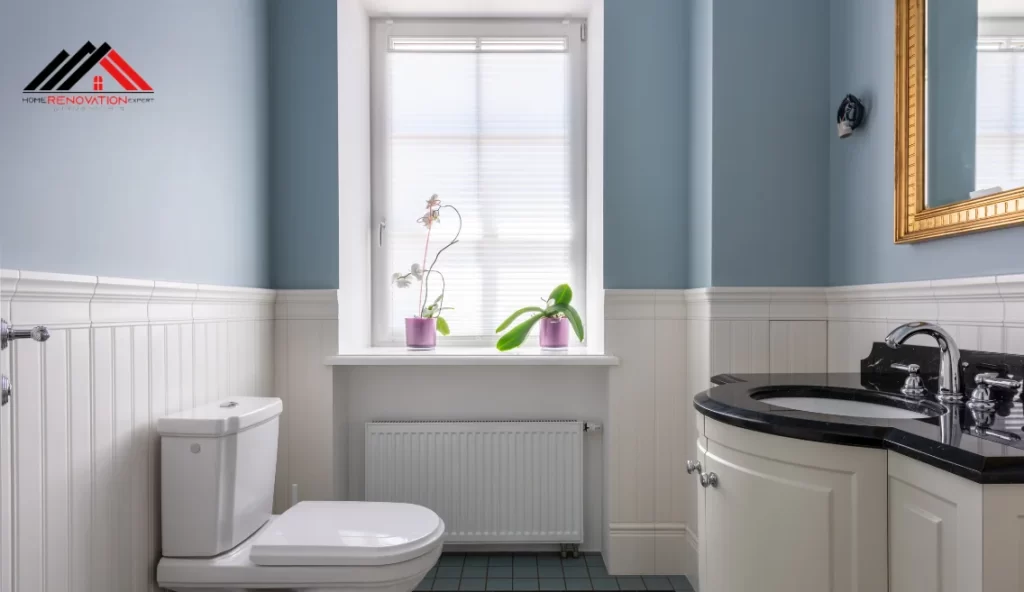 When it comes to renovations, obtaining the necessary permits and complying with local regulations is important. This is a vital step to ensure your renovation project is safe, legal, and meets quality standards.
Why Obtain Permits and Comply with Regulations
Building codes and regulations ensure that the construction and renovation work is done in a way that minimises risks to occupants, neighbours, and even the workers involved.
Regulations help maintain the structural integrity of buildings. This is especially important in older structures.
Complying with regulations ensures that the work is done to a certain standard of quality.
Non-compliance could affect your insurance coverage or lead to issues if you ever plan to sell the property.
Renovations that are done with proper permits and in compliance with regulations tend to add more value to a property compared to those that aren't.
This was about why you should follow the regulations when getting a bathroom renovation in Melbourne.
Talking specifically about the city, specific building codes apply to various types of renovations, including bathroom upgrades. The city's building codes cover areas such as plumbing, electrical systems, ventilation, and structural modifications.
For instance:
Any changes to plumbing and drainage systems require a licensed plumber.
If your renovation involves electrical changes, such as installing new lighting, outlets, or fans, you'll need a licensed electrician that meets Australian electrical standards.
Adequate ventilation is essential in bathrooms to prevent moisture-related issues like mould and mildew.
Melbourne's building codes emphasise waterproofing in wet areas like bathrooms to prevent leaks and water damage.
If you need to improve bathroom accessibility, Melbourne has regulations to ensure compliance with universal design principles.
You might need different types of permits, such as building permits, plumbing permits, or planning permits.
And this is why, it's important to consult professionals who are knowledgeable about Melbourne's specific regulations.
A licensed bathroom renovation company in Melbourne can guide you through the process, ensuring your renovation meets all legal requirements.
How to Find the Best Bathroom Renovation Professionals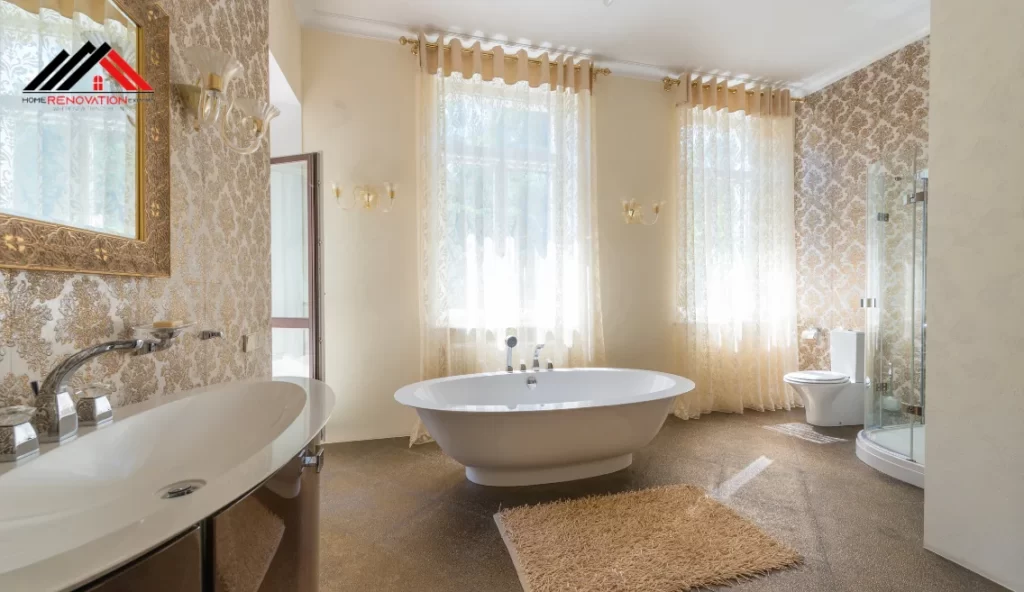 When it comes to finding the right bathroom renovation contractor in Melbourne, there are a few important steps to follow.
Here is a stepwise guide to the process:
Ask your friends, family, and neighbours if they have any recommendations. Personal referrals can be really helpful. You can online and search for bathroom renovation contractors in Melbourne.
Look for contractors who have experience specifically in bathroom renovations.
It's super important that your contractor is licensed and insured. This protects you and them in case of accidents or damages during the project.
Take a look at the contractor's previous work. Do you like their style? Do their past projects align with the kind of bathroom you want?
Online reviews can give you a good sense of how well a contractor works with clients.
Set up meetings with a few potential contractors. This is your chance to ask questions. How do they handle challenges? What's their timeline like? Do they communicate well? Ask anything that's on your mind.
Don't be shy about asking for references from past clients. Reach out to them and ask about their experience working with the contractor.
Get detailed quotes from a few different contractors. Make sure the quotes include all the work you want to be done.
After you've done your research, talked to contractors, and compared quotes, trust your gut feeling to go with the contractor whom you feel most comfortable with.
Melbourne's Bathroom Renovation Trends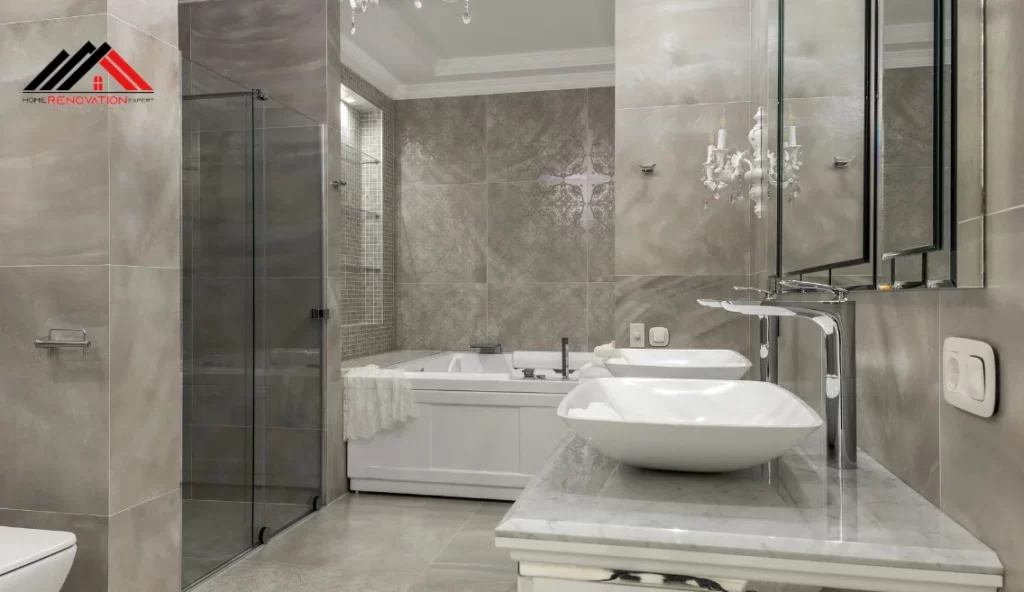 Are you influenced by the trends of bathroom renovation in Melbourne's eastern suburbs?
Well, Melbourne is a vast city and has so many colours in terms of bathroom renovation trends. Here are some of the aspects that you need to keep in mind:
People in Melbourne are opting for minimalist vanities, wall-mounted fixtures, and uncluttered spaces. This style gives your bathroom a modern and open feel.
Nature-inspired colours are a rage. You can get warm earthy tones like soft browns, muted greens, and sandy beiges.
Melbourne has a bit of an industrial edge, and you can go for designs with exposed pipes, and raw materials like concrete and metal to create a rugged yet stylish urban look.
Tiles with geometric shapes, Moroccan-inspired designs, and colourful patterns can give your bathroom a unique personality.
You can go for metals that add a touch of luxury and warmth to the space, creating a cosy yet upscale vibe.
Melburnians turning the bathroom into a spa-like retreat is a big trend. You can go for walk-in showers, soaking tubs, and greenery in your bathroom
People are choosing sustainable materials like bamboo, reclaimed wood, and recycled tiles to get an eco-friendly bathroom.
Smart mirrors with built-in lighting and Bluetooth speakers, touchless faucets, and heated floors are becoming quite popular for that modern touch.
Vintage-style fixtures, clawfoot tubs, and retro tile patterns can add character and a sense of nostalgia to your bathroom.
These are some of the most popular trends while people get bathroom renovations in Glen Iris etc. regions. Take a look at the popular designs and pick the one that suits your needs the best.
Challenges in Bathroom Renovations in Melbourne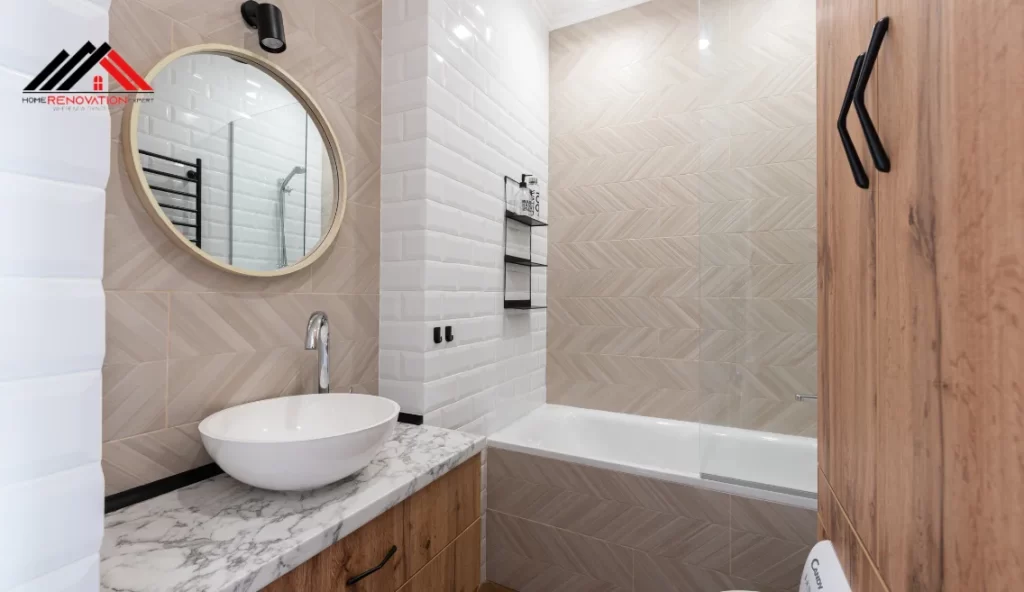 Not to sound negative, but you cannot rule out the possibilities of some issues and challenges in renovating a bathroom in Melbourne.
In fact, it's especially important for people to address these issues if they are opting for bathroom restoration services in Melbourne. Here are some of the challenges that you might face in this aspect:
One of the most common challenges is overspending on your bathroom renovation, especially in Ashburton. To avoid this, start by setting a realistic budget and sticking to it. Research the costs of materials, labour, and any unforeseen expenses.
Finding trustworthy and skilled contractors can also be difficult. To address this, you can ask for recommendations from friends or family who have recently renovated.
Renovations often take longer than initially expected. To manage this challenge, plan for potential delays in your timeline. Adding a few extra weeks to your planned completion date can help you avoid frustration.
Melbourne has specific regulations and permits required for bathroom renovations. What's the solution? You can research the local regulations and obtain the necessary permits before you start the renovation.
Sometimes, when you start tearing things apart, you might discover hidden structural issues like water damage or faulty plumbing. To handle this, it's wise to set aside a portion of your budget for potential surprises.
Renovations can disrupt your daily routine. To minimise this inconvenience, you need to plan ahead. Set up a temporary bathroom if possible, and establish a clear timeline with your contractors.
So it's important to address these challenges during bathroom remodelling and make sure you have enough resources and backups to meet them.
Sustainable and Eco-Friendly Bathroom Renovation Practices
It's high time that we incorporate sustainable and eco-friendly building renovation practices.
But guess what – Melbourne and Melburnians are already on the track.
If you are looking for sustainable and eco-friendly bathroom renovation practices, here are some of the steps that you can follow:
When choosing materials, go for options that are kinder to the environment. Go for sustainable wood with certifications, recycled glass tiles, or explore natural stone.
In a water-conscious place like Melbourne, water-efficient fixtures are a smart move. Look for low-flow toilets, faucets, and showerheads.
Instead of throwing out old fixtures or materials, you can recycle or repurpose them. Give an old vanity a fresh look with new paint and give it a stylish edge.
Opt for LED or CFL bulbs because they use less energy and last longer.
Choose paints and sealants with low or zero VOCs (volatile organic compounds) for better indoor air quality.
For a unique touch, consider adding old or vintage pieces to your bathroom. This not only adds character but also reduces the need for new items.
If you're including appliances like heated towel racks or underfloor heating, pick energy-efficient models. They keep you comfy without driving up energy use.
Make sure your bathroom is well-insulated to maintain a comfortable temperature and cut down on excessive heating or cooling.
If you're replacing items that still have life left, think about donating them to charity or a salvage shop.
When you can, choose materials from local sources. This reduces carbon emissions from transportation and supports your local economy.
So if you wish to save the environment and stay sustainable in your bathroom renovation approach, it's important to use the tips above for a better outcome.
Bathroom Budgeting Tips and Cost Estimates in Melbourne
Now, let's talk business!
For a moderate bathroom renovation in Melbourne, you might be looking at around $10,000 to $25,000. This could include things like new tiles, fixtures, paint, and some minor layout changes. Remember, prices can vary based on factors like size, materials, and labour costs.
However, small patchwork and minor repairs might cost you something around $5000 as well.
Besides, the cost of bathroom renovation in Melbourne can depend on the locality as well. For instance, bathroom renovations in Werribee would be very different from bathroom renovations in Camberwell and Kew East.
However, you can surely save a bit of your cost when you follow the steps below:
Take a good look at what needs changing. Is it a complete overhaul or just a patchwork? This will help you understand the scope of your project and how much you might need to budget.
Look up the cost of materials like tiles, fixtures, and fittings. Check out labour rates for plumbers, electricians, and other professionals you might need.
Prioritise your must-haves so you can allocate your budget accordingly.
Don't hesitate to reach out to contractors and get quotes. Remember, it's okay to ask questions and negotiate!
Set aside around 10-20% of your budget for those unexpected hiccups, like hidden water damage or structural issues.
Be honest about your DIY skills. If you can do a small thing yourself, why not try it out?
Some investments might cost more initially but can save you money in future. For instance, energy-efficient fixtures might have a higher initial cost but can lower your bills over time. It's good to spend money on them.
Final Words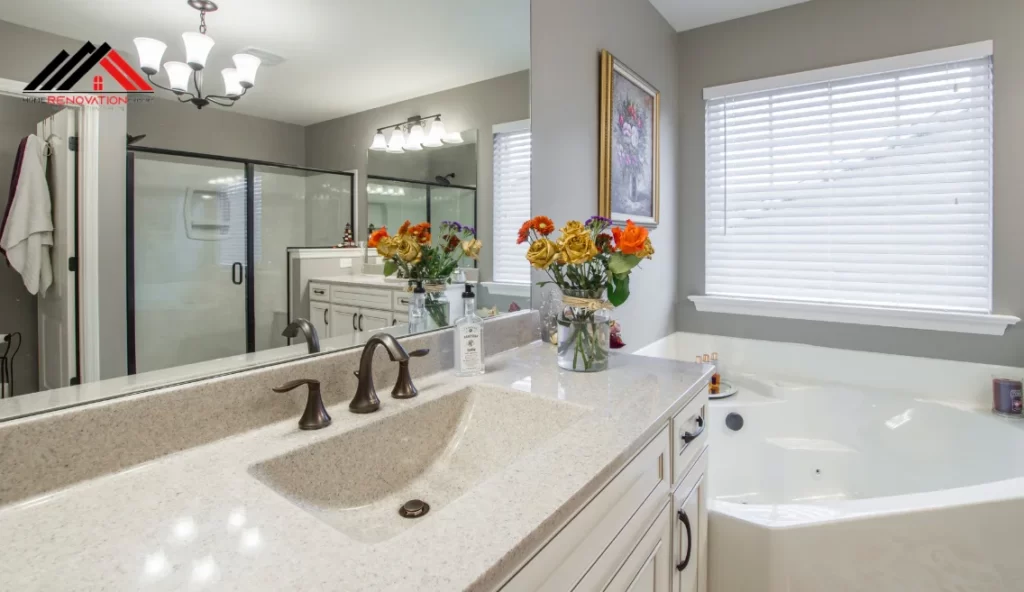 So there is it – your ultimate guide to bathroom renovation in Melbourne.
From understanding the trends that make Melbourne unique to tackling the challenges that might come your way, you're ready to renovate your bathroom.
Remember, planning is an important step, so take your time to map out your budget, design, and priorities.
And don't forget about those permits and regulations; they're like the rules of the creative game, ensuring safety and quality.
Besides, finding the right professionals is like finding the perfect blend of beans for your coffee. You can get recommendations and check online. And for the finest bathroom renovation services in Melbourne, you can contact Home Renovation Expert who provide the best services at the most affordable costs. Give us a call now.