What's something that most homeowners deal with regularly? In most cases, homeowners ignore small issues in their homes and then these take a nasty manifestation in the future, demanding a lot of investment.
Do you too wish to save a lot of money in the future by improving some elements in your home?
Here is a list of some smart home improvement tips and tricks which homeowners can use to get great outcomes:
Home Improvement Tips and Tricks
Get Home Insulation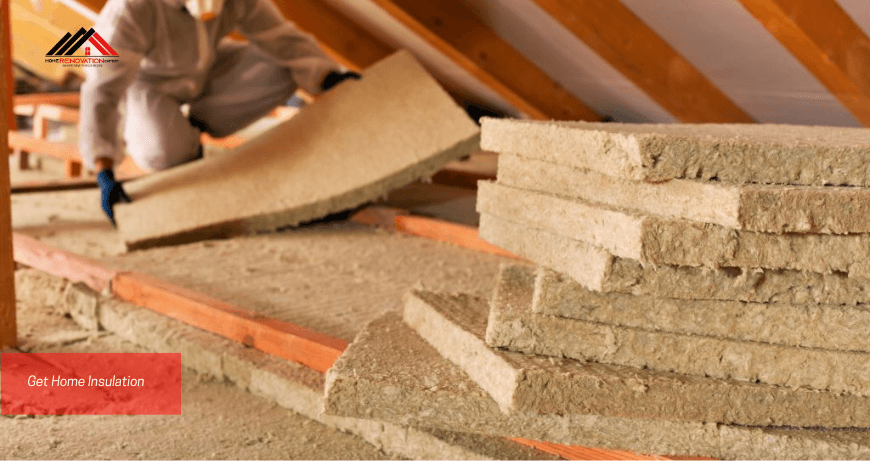 Home insulation is a kind of home insurance which makes sure that the home stays cool in the summer and warmer than the outside temperature in winter. You can consult a home renovation expert and insulate your walls, floors, and even your attic to improve the energy efficiency of your home.
Prevent Leakage of Air
If you wish to save your energy bills, make sure there are no air leaks in the home. These leaks can let the hot or cold air inside your home, increasing your electrical bills. Use caulk or weatherstripping to seal the air leaks in windows, doors and other openings of your home.
HVAC Upgradation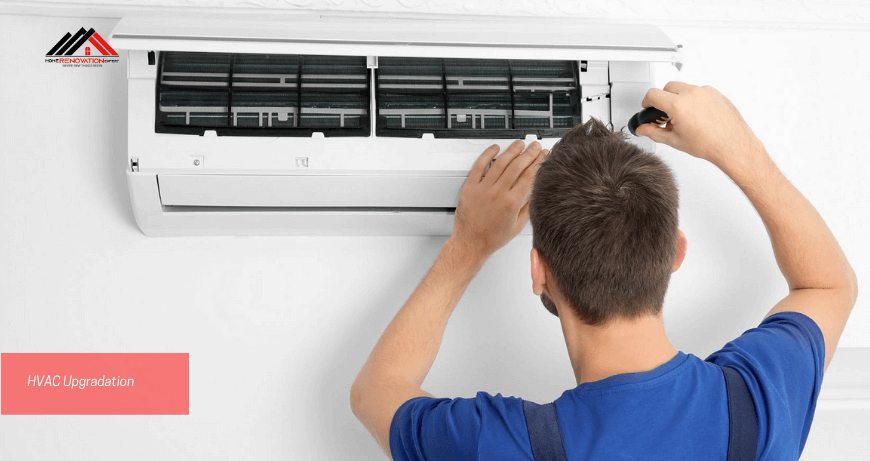 HVAC system or Heating Ventilation and Air-Conditioning helps to maintain the air quality and even provide better thermal comfort. However, if the HVAC system is old or has become inefficient, you can do better by upgrading it. Even this can help you save a lot of money on your energy bills and even enhance the comfort of the home.
Energy-Efficient Appliances
Did you know that your old electronic appliances can consume a significant amount of energy in your home? Therefore, it's better to make a change and go for energy-efficient appliances. Check the Energy Star label on your appliances and make sure the products meet a certain energy efficiency standard.
Get Weather-Proof Windows
In other words, you can weatherize your windows and help your home stay comfortable according to the weather conditions. You can weatherize your windows in various ways, including the installation of storm windows or caulking around the frames.
Get Smarter Lights
While remodelling the bathroom, kitchen or any other part of your home, make sure you install smarter lights which save your electricity bills. Replace the traditional bulbs with LEDs and make sure to divide the areas into smaller sections so that you can set up electrical fittings which light up a certain area of use only. This will save your energy bills.
Unplug the Appliances When Not in Use
Electronic appliances use energy even when they are turned off. So if you really wish to save energy, make sure your electrical appliances are unplugged when not in use.
Use Cold Water to Wash Clothes
It might be something new for the homeowners but a significant amount of energy used for laundry is consumed in heating water. Therefore, if you wash your clothes in cold water, you can save a lot of energy.
Lessen the Use of Cloth Dryer
You can do yourself a great favour by drying your clothes in the air instead of a clothes dryer. A dryer takes a lot of energy and can increase your electricity bills.
Lessen Your Shower Time
Saving water is a future-proof plan and you can even cut down on your water bills with this small step. Just make sure to take only as many showers as essential and do not waste water in the shower unnecessarily. A 5-minute shower would be as good for your body as a 10-minute one.
Get Leaking Faucets Fixed
Whether or not you are getting a bathroom renovation service soon, it is important to get the leaking faucets fixed as soon as possible. And this is because a leaky faucet that drips at the rate of one drip per second can waste more than 3,000 gallons per year. This is why you need to consult the home renovation servicemen and get those leaky faucets fixed as soon as possible.
Go for Water-Efficient Showerheads
Yes, you can save water even when you take a shower. You can replace your normal showerheads with water-efficient showerheads that have a flow rate of around 2.5 gallons per minute or even less.
Pick Low-flow Toilets
Need to save water in the toilet? Low-flow toilets can assist you in the process. There are toilets which come with a flush volume of 1.28 gallons or even less, and these are good enough to save a lot of water.
Reuse and Recycle
Are there some products that you can reuse in your home instead of throwing them out? And are there some products which can be recycled? Consider reusing and recycling old products to create useful items for your home and save money in the process.
Go For Solar Water Heaters
Unconventional energy sources have a bright future and solar water heaters are in. You can get this smart equipment to use the sun's energy and save a lot of money on your energy bills.
Install Solar Panels
Wish to generate your own electricity? In most places around the earth, solar energy can easily aid in the process. You just need to install solar panels and these would even help you cut down on your electricity bills.
Get a Smart Thermostat
Smart thermostats automatically adjust to the conditions when you are not in your home and they can also be a great thing to save on energy bills.
Home Energy Audits
Consult a professional home renovation serviceman and get home energy audits to identify the areas where you can save energy. You can also do it yourself, but professionals would offer you a better insight.
Make Provision for Natural Light
How much of your home gets natural light and ventilation? If you wish to save on electricity bills, natural light during the day can be a huge help. While you get your home remodelled, you can ask the home renovation professionals to make provision for natural light in as much area of your home as possible.
Plant Trees
Of course, you would have plants at home, but make sure you plant trees if you have space near your home. This can also make a huge difference in improving your home and helping you reduce your energy bills.
These are some of the most effective ways to improve your home in natural ways and save a lot of your money as well. Remember! If you wish your future generations to get the same assistance from natural resources, you need to play your part and go for sustainable living. Do you agree to go greener while improving your home?