Are you tired of your outdated kitchen and dreaming of a fresh, modern space that not only looks fantastic but also functions well?
We are here to help you.
Now you can build an amazing kitchen space with the required features all yourself.
And the good news is that you don't have to break the bank to achieve your dream kitchen.
With a little creativity and some DIY spirit, you can transform your kitchen into a stylish and functional haven.
In this article, we'll explore ten amazing DIY ideas that will take your kitchen to the next level.
Here's a preview of what goes into this blog:
Tips for DIY Kitchen Renovation
Consider Open Shelving for a Trendy Look
Upgrade Your Lighting
Create a Stunning Backsplash
Upgrade Your Cabinet Hardware
Add a Fresh Coat of Paint
Install a Kitchen Island
Create a Coffee Corner
Organise Your Pantry
Upgrade Your Faucets
Create a Mini Herb Garden
Benefits of DIY Kitchen Renovation
Tips for DIY Kitchen Renovation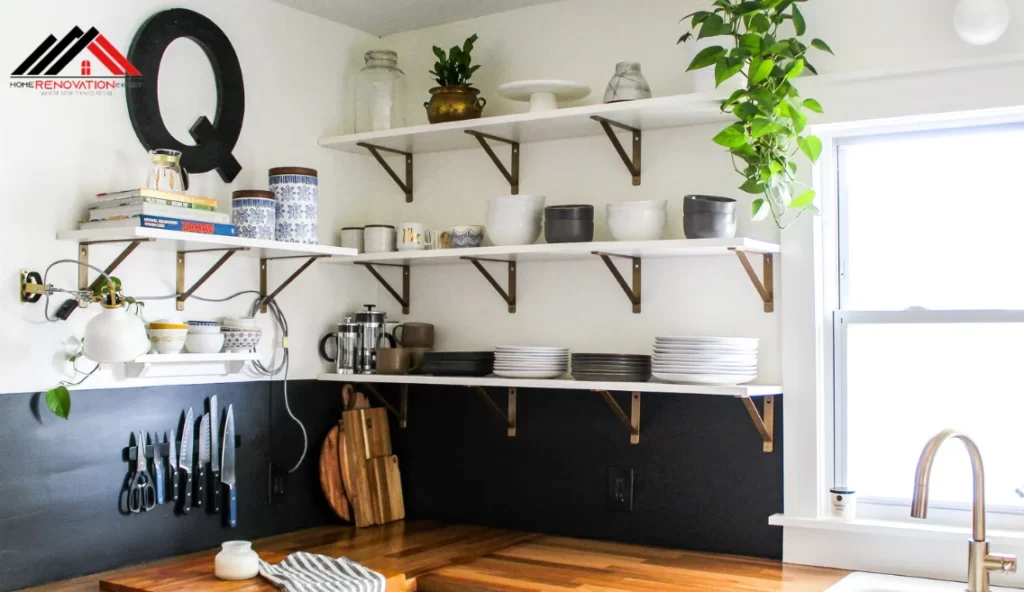 Consider Open Shelving for a Trendy Look
One of the hottest trends in kitchen design is open shelving.
It not only gives your kitchen a modern and airy feel but also makes it easier to access your most-used items.
According to a report by the National Kitchen and Bath Association (NKBA), open shelving has become increasingly popular, with 65% of kitchen designers incorporating it into their projects.
No doubt, it's in.
And it can be a part of your kitchen too.
DIY Tip: Start by removing your upper cabinets and replacing them with wooden or metal open shelves. You can choose to paint the shelves to match your kitchen's colour scheme or leave them natural for a rustic look.
Upgrade Your Lighting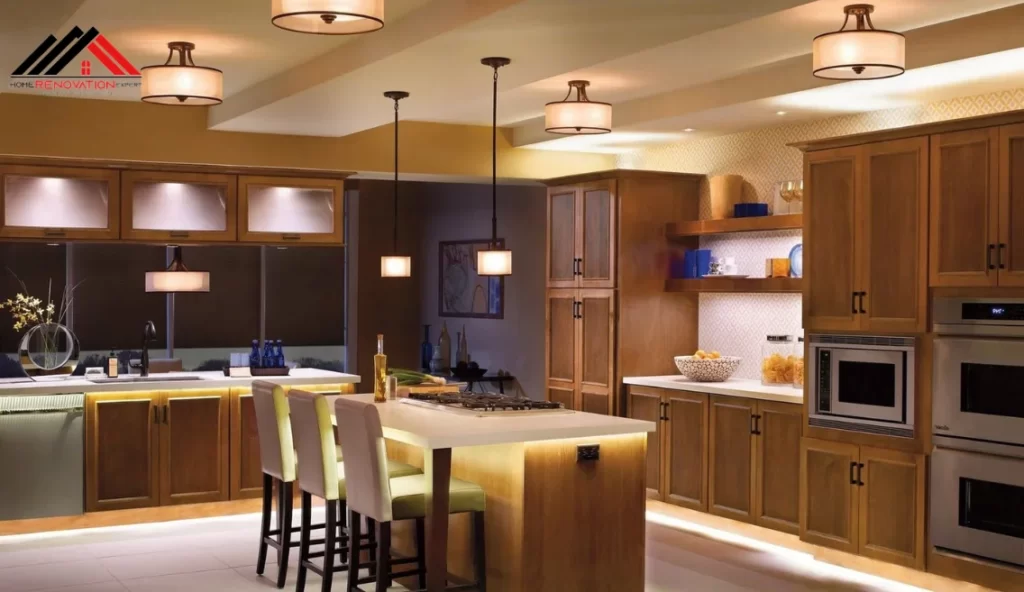 Do you agree that good lighting can make a world of difference in your kitchen?
Proper illumination not only enhances the aesthetics but also makes cooking and meal preparation safer and more enjoyable.
According to the American Lighting Association, 87% of homeowners believe that good lighting can significantly impact their overall kitchen experience.
DIY Tip: Give up on your old fluorescent or incandescent bulbs for energy-efficient LED lights. Under-cabinet lighting can provide task lighting, while pendant lights above the island or dining area can add a touch of style.
Create a Stunning Backsplash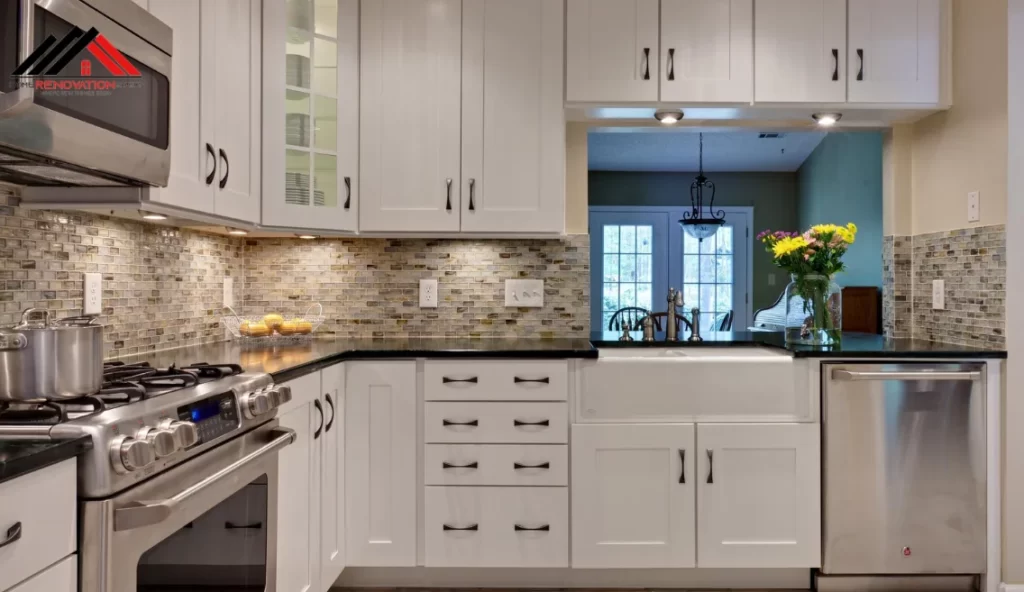 A stylish backsplash can transform the look of your kitchen.
Not only does it protect your walls from splatters and stains, but it also adds character and personality to the space.
In a survey conducted by Houzz, 86% of homeowners updating their kitchen chose to include a backsplash in their design.
DIY Tip: Choose from a variety of materials such as subway tiles, mosaic tiles, or even peel-and-stick options for an easy installation. The key is to pick a design and colour that complements your kitchen's overall aesthetic.
Upgrade Your Cabinet Hardware
Sometimes, small changes can have a big impact.
Changing your cabinet hardware is a cost-effective way to refresh the look of your kitchen.
According to a report by Remodelling Magazine, replacing cabinet hardware is one of the top five kitchen updates with the highest return on investment.
DIY Tip: Choose hardware that matches your kitchen's style. For a modern look, go for sleek, brushed nickel handles. For a more traditional feel, consider antique brass knobs. Installing new hardware is an easy DIY project that can be completed in a weekend.
Add a Fresh Coat of Paint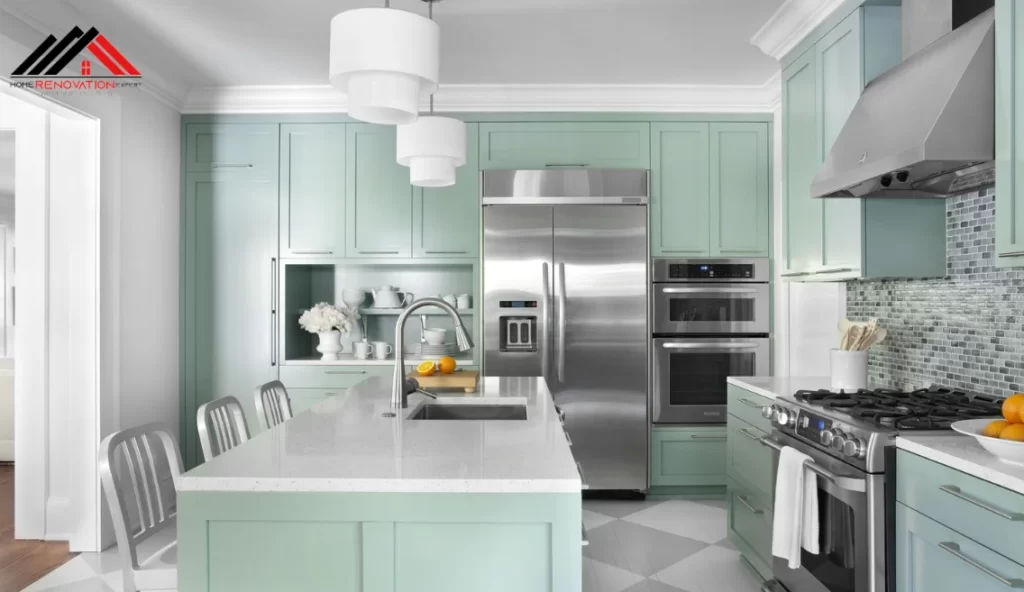 Painting your kitchen cabinets is a DIY project that can completely transform your space.
According to a survey by Zillow, homes with black or charcoal grey kitchen cabinets sold for an average of $6,271 more than expected. That's a good return on investment!
DIY Tip: Before you start, make sure to properly clean and sand your cabinets. Choose a high-quality paint that's durable and easy to clean. You can also experiment with bold colours for your island or lower cabinets to create a striking focal point.
Install a Kitchen Island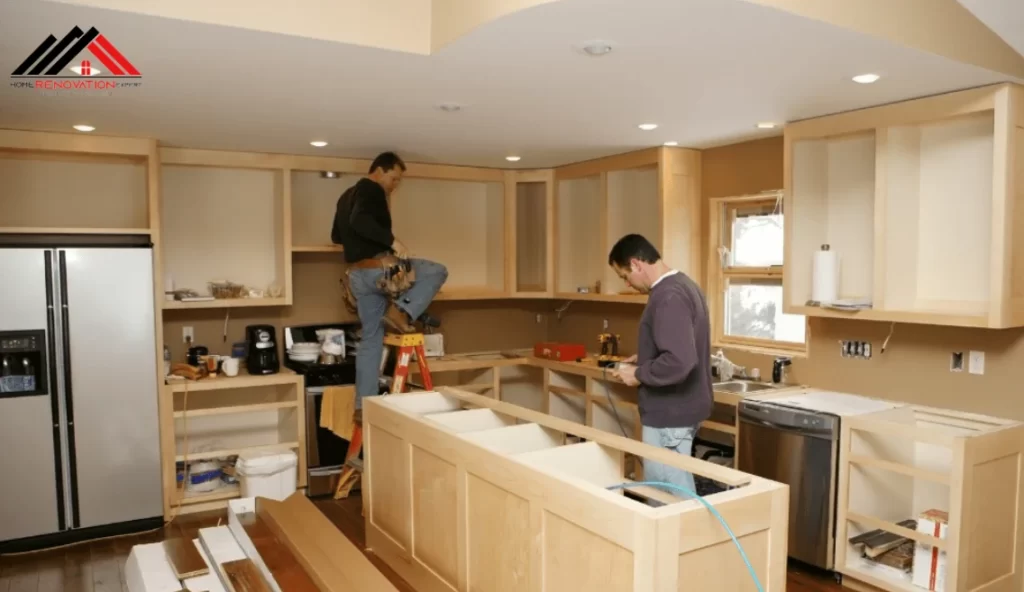 If you have the space, adding a kitchen island can be a game-changer.
Not only does it provide additional workspace for meal prep, but it also serves as a gathering spot for family and friends.
According to the National Association of Home Builders (NAHB), 81% of homebuyers consider a kitchen island desirable.
DIY Tip: You can repurpose an old table or dresser as a kitchen island, or build one from scratch using stock cabinets and a butcher block countertop. Be sure to plan for adequate space around the island for easy movement.
Create a Coffee Corner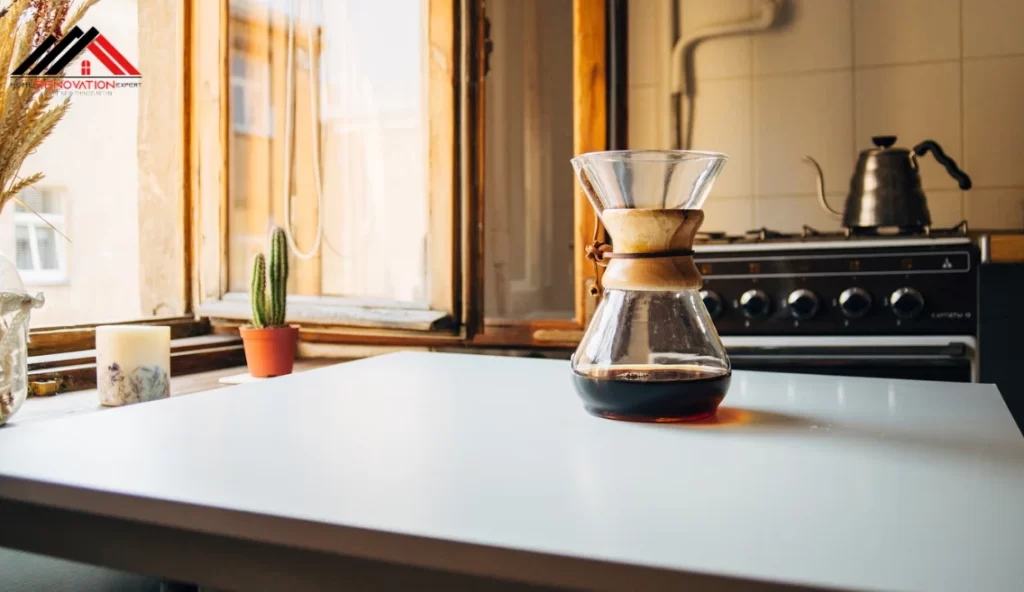 Are you a coffee lover?
Why not carve out a cosy coffee corner in your kitchen?
A dedicated coffee station can make your mornings more enjoyable and add a touch of luxury to your kitchen.
According to a survey by the National Coffee Association, 62% of Americans drink coffee daily.
DIY Tip: Set up a small coffee bar with a coffee maker, mugs, and your favourite coffee beans. Add shelves or hooks for storing coffee accessories like sugar, creamer, and syrups. Personalise it with artwork or a chalkboard menu.
Organise Your Pantry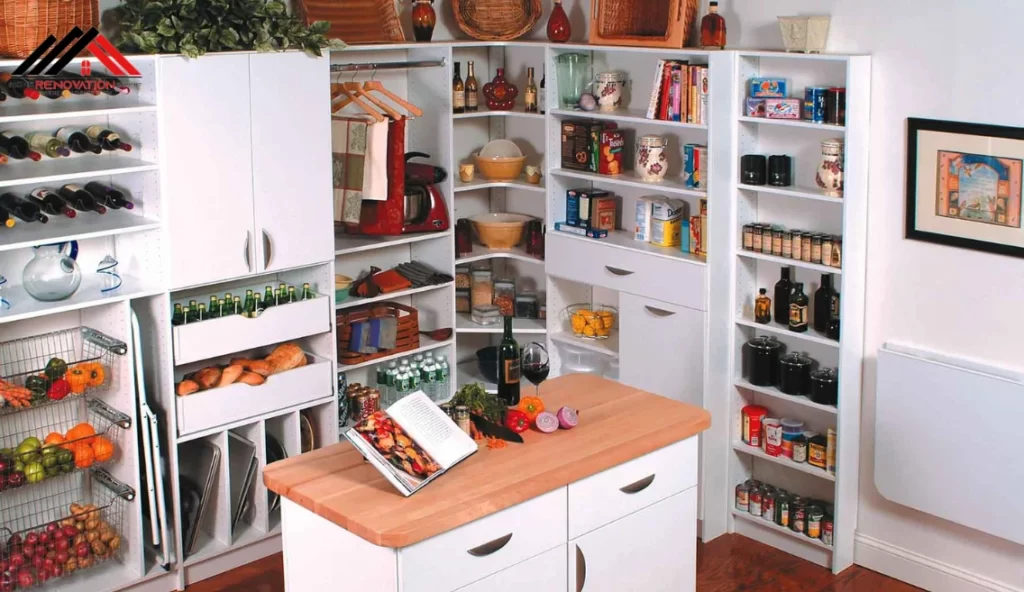 A cluttered and disorganised pantry can make meal prep a stressful experience.
A survey by Diplomat Closet Design found that most homeowners believe that an organised pantry makes cooking and meal planning more enjoyable.
DIY Tip: Invest in clear containers and labelled bins to keep your pantry items organised. You can also install pull-out pantry shelves or use over-the-door organisers to maximise your space.
Upgrade Your Faucets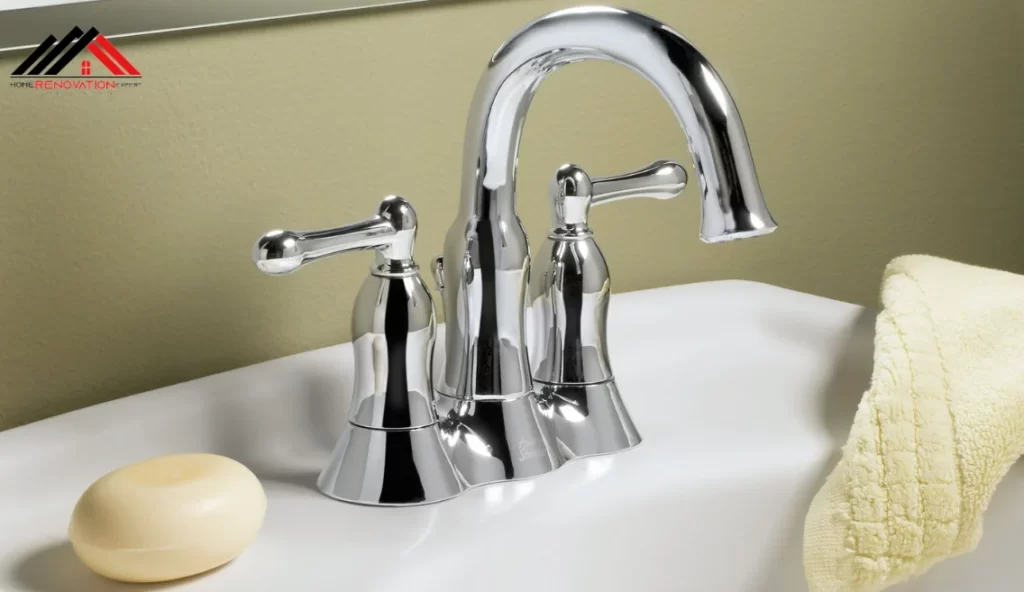 Your kitchen faucets are one of the most-used fixtures in your home.
Upgrading to a stylish and functional faucet can make a noticeable difference in both aesthetics and functionality.
Kitchen and bathroom faucets are one of the most common upgrades during a remodelling project.
In fact, 81% of renovating homeowners upgrade their kitchen faucet, while 88% upgrade their bathroom faucet, according to the latest Houzz kitchen and bath research.
DIY Tip: Choose a faucet that complements your kitchen's style, whether it's a sleek modern design or a classic, vintage look. Installing a new faucet is a relatively simple DIY project with a big impact.
Create a Mini Herb Garden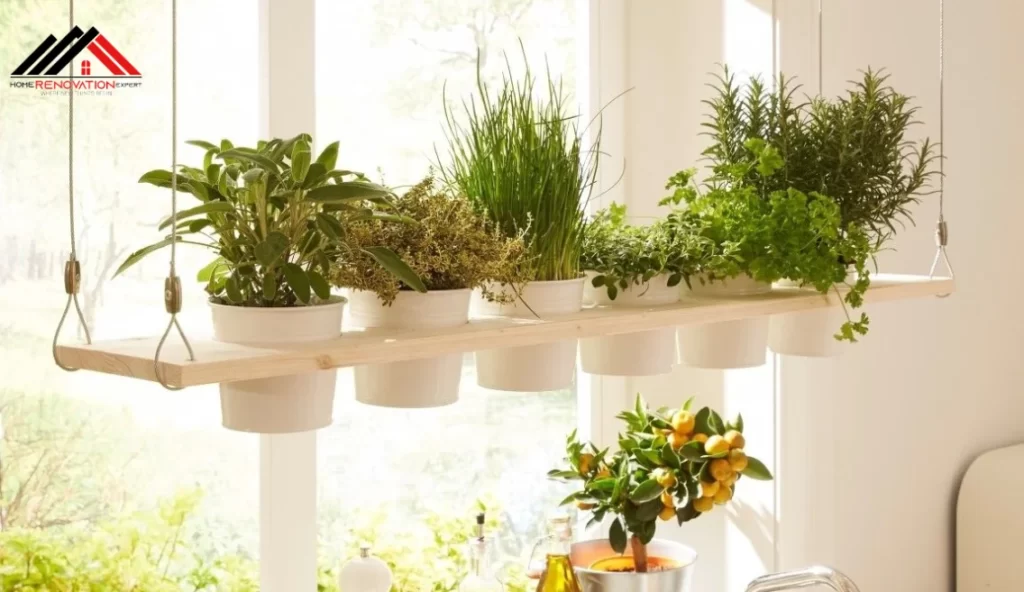 Fresh herbs can elevate your cooking to a whole new level, and what's fresher than picking them from your own garden?
According to the National Gardening Association, 35% of U.S. households grew vegetables, fruits, and other foods in 2021, an increase of 6 million from five years prior.
DIY Tip: Set up a small herb garden on your windowsill or in a sunny corner of your kitchen. Use pots or containers with good drainage, and choose herbs like basil, rosemary, or mint that are easy to grow indoors.
So you see, transforming your kitchen doesn't have to be an expensive and daunting task. These ten amazing DIY ideas can help you upgrade your kitchen to the next level, adding both style and functionality to your cooking space.
But wait, let's know the major benefits of DIY Kitchen Renovation to help you get a better idea of this:
Benefits of DIY Kitchen Renovation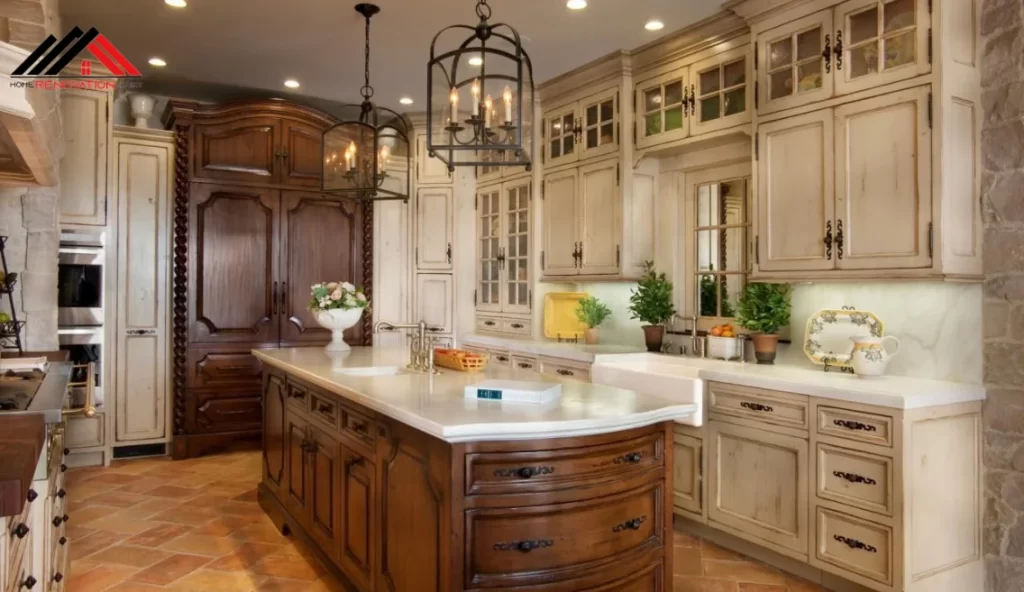 Renovating a kitchen all yourself has several benefits.
Some of the major ones are as follows:
Cost Savings
One of the major benefits of DIY kitchen renovation is the cost savings it offers.
The average cost of a kitchen remodel in Australia is $20,000 to $40,000 according to a study by Houzz.com.au.
However, by taking on the project yourself, you can save a substantial amount of money. You have the freedom to choose cost-effective materials, shop for deals, and eliminate labour costs.
Plus, you can work on the project at your own pace, avoiding rush fees and unexpected expenses.
Personalisation
DIY kitchen renovation allows you to personalise your space to suit your unique tastes and needs.
You have the creative freedom to choose the colour scheme, cabinet style, countertop materials, and fixtures that match your vision.
This personal touch can enhance your overall satisfaction with your kitchen and make it a space that truly reflects your personality and lifestyle.
Increased Home Value
A well-executed DIY kitchen renovation can significantly increase the value of your home.
According to Remodelling Magazine's 2022 Cost vs. Value Report, a minor kitchen remodel can provide a national average ROI between 52.5% and 71.2%
By making smart choices and improvements, you can make your home more attractive to potential buyers, which can pay off when it's time to sell your property.
Skill Development
Taking on a DIY kitchen renovation project is an excellent opportunity to acquire new skills.
You can learn about carpentry, plumbing, electrical work, and more.
Not only does this save money on labour costs, but it also equips you with valuable skills that can be useful in future home improvement projects.
Additionally, you'll gain a sense of accomplishment from completing a challenging task on your own.
Environmental Benefits
DIY kitchen renovation can also be environmentally friendly.
By choosing sustainable and eco-friendly materials, such as bamboo flooring, energy-efficient appliances, and low-VOC paints, you can reduce your carbon footprint and contribute to a greener planet.
Moreover, reusing or repurposing existing materials can minimise waste and the need for new resources.
So there is it!
A perfect guide to DIY Kitchen Renovation and the benefits you derive from it.
Make sure you consult the Home Renovation Experts and get an idea on this according to your requirements.
Also, do tell us about your idea of an ideal kitchen and how you would proceed to accomplish the same.